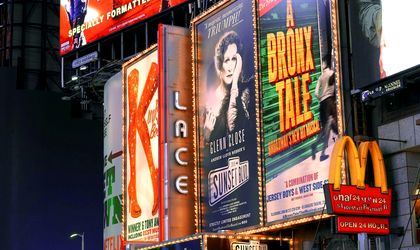 High expectations and erratic behaviour are typical of today's consumers in a rapidly changing economic environment. It's vital to know what kinds of promotions are having the biggest effect across different industries right now.
Enhancing sales, boosting customer happiness, and raising brand recognition are all achieved via the use of promotional activity, as any successful industry knows. If you're a little firm or a large corporation, you may benefit from sales marketing strategies that have been employed for years. We'll be using this article as a space for you to learn about some of the most generous promotional offers different industries offer to their customers.
Promo Codes in the Gambling Industry
We're starting off with one of the most booming industries out there. When casinos and sports betting moved to the online sphere, they unlocked the possibility for gamblers to access several activities and games at the tip of their fingers. The global online gambling business is expanding as a result of reasons such as technological advancements (such as smartphones and apps), an increase in gambler faith in online payment methods, and the growing digitalization of the globe.
According to a recent report by Statista, the worldwide online gambling business is expected to be worth more than $92.9 billion by 2023. As of this writing, the market is valued at almost 59 billion dollars, which means that it is expected to double in size over the next several years.
One of the most attractive features of this industry is the generous promotions which they offer to their customers, given that customer loyalty is one of their highest ranking values. A rather infamous promotional incentive which this industry offers is the welcome bonus. You can access some of the top welcome bonuses for BetOnline through our trusted sources of information. BetOnline is said to be one of the highest ranking sportsbooks in the industry at the moment and once we read up on its welcome bonus incentive, we began to understand why. Through the activation of a promo code, you can get up to a 50% match deposit on your first deposit, which means that customers can get a maximum return of $1000 with this incentive.
Loyalty Schemes in the Retail Industry
The retail sector is notoriously competitive, and there are several strategies retailers use to get people to shop at their establishments, both online and off. Almost every shop has a variety of promotions, ranging from discounts to buy one get one free deals.
Loyalty programs are a prominent strategy used by numerous retail establishments. Consumers are encouraged to begin and continue their purchases from a single firm via a loyalty program, and those customers are rewarded for their loyalty. There are copious amounts of business that have some of the best loyalty programs out there. Amazon Prime, Sephora and H&M are just a few examples we can think of. These businesses ensure that their loyalty programmes are updated regularly and keep their customers intrigued and eager to buy more products. Every time a consumer buys anything at a retail establishment, they accumulate "points," which they may then use to acquire free or reduced-price merchandise. It attracts new clients and encourages them to remain loyal to a single location.
Free Samples and Prizes in the Food Industry
There's no denying that consumers are suckers for free samples. Free products and samples have long been considered among the most effective marketing strategies. Freebies may be found all over the internet, from cereal to tea to pizza. They are offered by businesses in the hopes that customers would return for more after they have tried their items. Obtaining a list of individuals interested in your product or service may be as simple as completing a survey or signing up for a mailing list. Additionally, the gift may be utilised as part of a social media and interactive marketing campaign that reaches out to your target audience. This could also include the implementation of fun games to be played for free samples and other rewards.
Getting the word out about your product by handing it out to people on the street or at events may be an effective approach to generate interest. Companies like Coca-Cola have changed their marketing strategy in recent years, giving customers who purchase their goods the opportunity to win grand prizes like travelling opportunities or tickets to watch fresh box office releases.
Major Discounts in the Travel Industry
Without a doubt, the travelling industry is one of the big league players in the promotional offers game. Flight companies like Ryanair are well known for their impressively low rates on flights which fluctuate quite rapidly. Other companies like Blue Air exemplify this with limited time offers and discounted summer fares to match the demand of the season. Companies in this industry debut services like flights at a discounted price to draw customers in. This is an effective business strategy which sets companies like Ryanair apart from their competitors, as they are well-known for offering lower rates on flights and some incredible discounts depending on the time of year. This is often paired with early-bird incentives that stoke excitement and generate discussion amongst customers. Only a limited amount of the discounted items will be available, and they will be distributed based on the order in which they are received. The reduction must be substantial enough to be appealing, but not so large that the company ends up losing a lot of money.