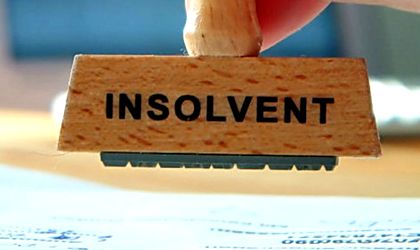 The number of companies and authorized persons that entered into insolvency in the first 7 months of the year decreased by almost 29 percent compared to the similar period of the previous year, down to 3,733 insolvencies, according to the Trade Register National Office (ONRC) data.
Most companies and PFAs entered into insolvency were registered in Bucharest, respectively 632, decreasing by 38.88 percent compared to the same period of 2018. The hierarchy continues with Bihor counties – with 303 insolvencies (-13.18 percent), Timiş – 210 (-26.06 percent), Constanta – 186 (-31.37 percent) and Iasi, with 151 (- 47.20 percent).
By activity areas, the largest number of insolvencies was registered in the wholesale and retail trade; repair of motor vehicles and motorcycles, respectively 1,163 (minus 29.69 percent).
In July, there were 537 national insolvencies, most in Bucharest (81).
At the same time, in the first seven months of 2019, 8,799 companies were suspended, a decrease of 19.63 percent compared to the similar period of 2018, and 19,872 companies were dissolved, almost 7 percent less.