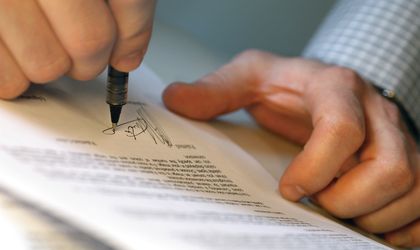 The number of companies that were closed down in Romania increased in the first nine months of the year by 42.1 percent compared to the same period of 2018, reaching 83,376 companies, according to the National Trade Registry Office (ONRC).
Most closures were registered in Bucharest – 9,785 companies (4.99 percent more compared to January-September 2018) and in counties Iasi – 4,384 (+87.75 percent), Cluj – 3,145 (+27.74 percent) and Prahova – 2,974 (+50.05 percent).
At the opposite end, the fewest company closures were registered in counties Ialomita (621, up 48.92 percent compared to the previous year), Covasna – 656 (+58.07 percent) and Giurgiu – 693 (+11.24 percent).
The number of closures increased in all counties, with the most significant advance recorded in Teleorman (+144.19 percent), Maramures (+110.52 percent) and Bistrita-Nasaud (+106.18 percent) counties.
By activity areas, the highest number of closures was registered in wholesale and retail trade, motor vehicle and motorcycle repair, agriculture, forestry and fishing and construction.