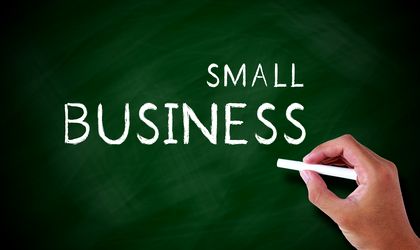 When you venture into the world of business, it's an exciting prospect. With complete creative ownership and control over the direction your business takes, the future is thrilling. However, starting a small business is no mean feat. With so many intricate details to consider, it's often hard to keep on top of the workload. Plus, with only one or two people to carry the weight of the issues, it doesn't take long for things to feel overwhelming.
Getting yourself and your team prepared before you begin work is vital as this ensures you minimise risk and maximise success. This article will discuss some common challenges that can affect small businesses as they're just starting up. So, you can take notes and tackle anything that comes your way.
Acquiring new customers
If you're starting a business from scratch, getting a client base is your biggest challenge. It's often hard to know where to start and if your product/service will be popular. However, there are some things you can focus on to ease the pressure.
Marketing – get your name out there, get people talking and make them curious about your business. Attracting customers online and in-person will help kickstart your business and ensure its success in the future.
Target audience – determine your target audience and focus your marketing on them. If you're aiming for a younger demographic, get yourself on social media, it's the best way forward.
Recruitment
Your business is your baby, and you want to know that it's in safe hands. Often, new business owners struggle to find staff as they need to know they're trustworthy. Advertising your job on reputable sites is a great first step to attracting talent.
Finances
Managing finances for a small business can be difficult, especially within the first years when the money can be tight. Unpaid invoices are one of the biggest financial issues that smaller companies can face, so it might be a good idea to look at invoice finance to bridge the gap until you get paid.
Client dependency
If your small business is reliant on one major client, it, unfortunately, brings a sense of unpredictability to your start-up. Depending on one client is risky as you're not responsible for their actions. For example, if your client decided they wanted to look elsewhere or they were shutting down, your business would be in trouble. So, it's worth checking your situation and implementing a backup plan if necessary.