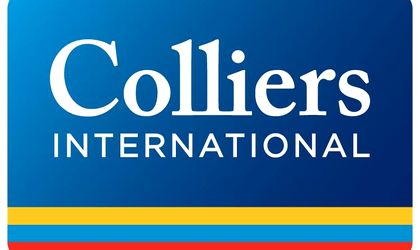 Real estate consultancy company Colliers International has become a strategic partner of ANIS, the Employers' Association of the Software and Services Industry in Romania, which brings together over 130 member companies, with a total of approximately 38,000 employees.
From the perspective of this role, Colliers International's work will focus on:
Enhance the knowledge of the ANIS members' real estate market by distributing information in a series of interactive discussions and presentations held at the meetings and events organized by the organization;
Supporting the association's efforts to represent the interests of the industry in the business and regulatory areas relevant to its members;
Providing consultancy to ANIS's executive team on real estate issues, with an impact on ANIS's activity as an organization.
Through this partnership, Colliers International reaffirms its commitment to supporting software and technology companies in business development and offering the best real estate solutions to accommodate component teams as efficiently as possible.
"The bureau has become a key factor in the healthy development of a company, contributing directly to employee retention and attracting new talent. Most of the employees in the software and services industry are part of the Millennials (Y) and Z generations, so they have higher expectations of the building they work in, as well as the actual office layout. Companies can no longer talk about employer branding without taking into account the workspace as a complete experience for employees," explained George Didoiu, head of Tenant Services at Colliers International.

"The partnership with Colliers International is part of ANIS's new support strategy for the tech sector. We want to have strategic specialists and Colliers International is one of these partners, their extensive real estate expertise, focused on technology companies, will help us initiate and deploy extensive projects for ANIS members. High-tech industry is one of the most important growth drivers and therefore the tech community needs to be supported in order to continue its development," said Alexandru Timis, Public Affairs director, ANIS.
In recent years, Colliers International has provided real estate consultancy for some of the most vocal names in the IT industry, such as: Tremend, Adobe and Microsoft.