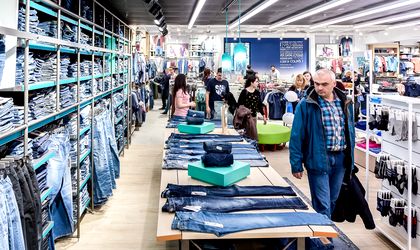 Turkish fashion retailer Colin's opened a new store in Iulius Mall from CLuj-Napoca. It is the first shop in the town and 20th around the country, mostly in Bucharest, according to Ziua de Cluj.
Colin's was founded in 1983 in Turkey and it has, today, over 600 stores in 38 countries. In Romania it opened the first one in 1997 as a franchise.
The shop is located at the first floor of Iulius Mall and it has 370 square meters. The new location concept is based on a full experience for the customers. Colin's is a brand focused on the casual style through denim clothes.
The shop is also the second opened in the Iuliul national commercial center after the one in Palas Iasi.
"There are currently 20 Colin's stores in Romania, ten in Bucharest and ten in Cluj-Napoca, Craiova, Constanta, Iasi, Brasov, Bacau, Galati, Pitesti and Ploiesti. Every new open shop is an important step in the brand development strategy, which aims to double the number of locations by the end of 2019," said Alparslan Varol, country manager Colin`s, cited by Ziua de Cluj.