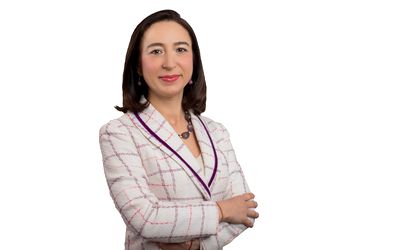 CMS is delighted to share the honours in the winning entry for the IFLR Europe Award 2023 for "Deal of the Year" in the category of "Structured Finance & Securitisation".
The IFLR Europe Awards focus on Europe's most innovative legal cross-border work and the law firms advising them. Led by Corporate partner Rodica Manea on the Romanian part, CMS was a key adviser to B2Holding Group in the highly complex cross-border restructuring and securitization of its secured loan business with Pimco as the anchor financier. The transaction achieved Oslo-listed B2's goals and enabled them to access a new source of finance.
CMS teams in Romania, Austria, France, Italy, Bulgaria, Croatia, Slovenia and Serbia advised on this transaction, which spanned eight jurisdictions and developed a hybrid transactional structure that would work across the varied countries, unique in many of the jurisdictions.
Rodica Manea comments: "We are honored to have advised on this deal, and to share the honours of winning the IFLR's 2023 Structured Finance & Securitisation Deal of the Year in Europe. This confirms CMS continued efforts to maintain its leading position in the legal market and represents our firm's commitment to excellence and our deep expertise in the field of financial services."
The CMS Romania main team advising B2Holding included Alina Tihan, Raluca Ionescu, Simona Strava and Diana Dona (Corporate & Finance). The wider team included Claudia Nagy and Cristina Ciomos (Corporate); Cristina Popescu (Commercial); Cristina Reichmann and Adina Nanescu (Finance).
The award ceremony was held on 3 May in London.