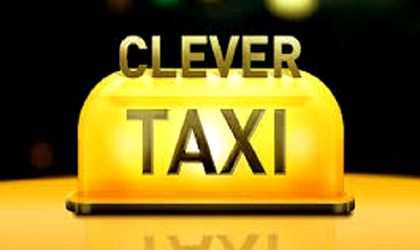 Clever Tech, the company that developed the mobile taxi app Clever Taxi and part of the German group Daimler, had a turnover of RON 3.48 million in 2017, 111.5 percent higher than in the previous year.
However, after a profit of RON 102.321 in 2016, the company ended 2017 at a loss of RON 620,824.
The number of employees at Clever Taxi grew by 41.2 percent, to 24 in total.
In April 2017, Clever Tech was taken over by Intelligent Apps, the owner of the mytaxi.net app and subsidiary of Daimler Mobility Services GmbH. Through this transaction, Romania became the 11th European country where mytaxi is active, with over 120,000 registered drivers and over 7 million clients overall.
The Clever Taxi app was launched in October 2012, it is currently available in over 20 cities in Romania and allows users to order taxis in seconds from their smartphones, as well as choose their preferred taxi company and tariff.
Before the takeover by mytaxi.net, the shareholders of Clever Tech were Bestjobs Recruitment (34.11 percent), Alexandru Dumitru (29.89 percent), Mihai Cosmin Rotaru (29.89 percent) and Andrei Pitis (6.11 percent). They claimed that the transaction reached "8 figures in euros", meaning it should have been at least EUR 10 million.