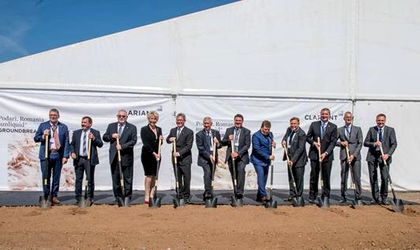 Swiss group Clariant, a world leader in specialty chemicals, has started to build a new full-scale commercial plant for the production of cellulosic ethanol from agricultural residues using its sunliquid technology.
The new plant, with an annual production capacity of 50.000 tons, will be built near the city of Craiova, in the south-western part of Romania.
The facility will be a flagship site, according to the group. The investment decision was announced in October 2017.
"Clariant is continually investing in the development of sustainable products and innovative solutions such as sunliquid®. This pioneering process demonstrates the production of efficient and sustainable advanced biofuels and has great potential as a technology platform for a variety of bio-based materials", says Christian Kohlpaintner, member of the Executive Committee at Clariant.
To further focus on the commercialization of bio-ethanol, licenses and enzymes, Clariant has set-up a new Business Line Biofuels & Derivatives, as part of the Business Area Catalysis.
The new plant in Romania is anticipated to deliver its first batch of product in 2020 and peak sales from the sunliquid cellulosic ethanol plant are expected to be in the mid double-digit million range., according to the company.
At full capacity, the new plant will process approximately 250.000 tons of wheat straw and other cereal straw annually, which will be sourced from local farmers.
Co-products from the process will be used for the generation of renewable energy with the goal of making the plant independent from fossil energy sources. Therefore, the resulting cellulosic ethanol is an almost carbon neutral advanced biofuel.
Cellulosic ethanol is an advanced and truly sustainable biofuel which is almost carbon neutral. It is produced from agricultural residue such as wheat straw and corn stover that is obtained from farmers.