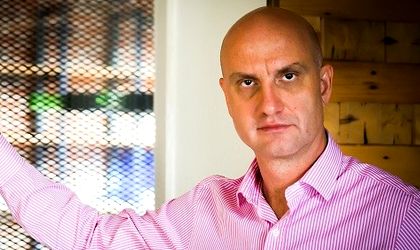 Dragos Petrescu, the owner of City Grill restaurant chain in Bucharest, is negotiating the takeover of two boutique hotels in Bucharest. The businessman told Business Review that the expansion of his business into the hospitality industry is inevitable and that a transaction is expected next year.
"We know for sure thay we want to enter this industry. We consider it an extension of our current business. We are negotiating with two hotel owners in Bucharest. It's very early to say whether we will finalize these negotiations into a transaction, but we will continue looking for takeover opportunities", Dragos Petrescu told Business Review.
Opportunity is the key factor in any decision making, he also told BR.
"We are looking to develop three- and four-star hotels in Bucharest", he stated.
City Grill's sales grew by 15 percent in the first six months of 2018, compared to the same perioud in 2017, up to RON 81 million. This increase came thanks to the new restaurants that have opened in 2017: Trattoria Buongiorno (in the Historial Centre) Trattoria Buongiorno- Arena.
Important investments in modernization were also made for the restaurants Hanu' Berarilor and Pescarus. Over EUR1,5 million will be invested in a new project- Casa Soare, that includes a 180 people event room.
When you draw the line, you realize the drastic way in which City Grill adapted the local gastronomic values and was there to support the community through some important CSR projects. The group has joined the Pricipesa Margareta foundation in the "Never alone" campaign. The group has also supported Andrei Rosu, the first Romanian to ever run the North Pole marathon and entered the Guinness Book by being the first person ever to run six marathons and seven ultra marathons on seven continents in 582 days.