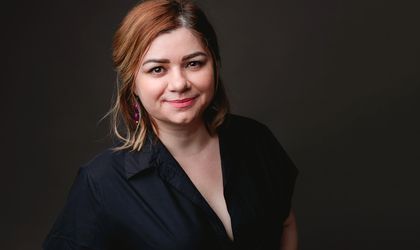 CIEL Romania, one of the leading manufacturers of software for business, will end 2021 with a turnover of 1,6 million euros, up by 15% compared to the previous year. The main growth factors are the high demand for the ERP system and for the cloud payroll solution, the launch of automation solutions and the launch of a complete software for start-ups.
The company's strategy in 2021 was to reposition the softwares in its portfolio and emphasize their added value in the middle range market segment.
"We set out to listen to entrepreneurs and come up with pragmatic solutions for their businesses. We have brought process automation solutions into the middle of their business processes, helping them understand that automation can solve an important part of the bottlenecks caused by the human resources crisis. In this context, our profit has doubled, but we are constantly investing in new products, new directions, modern technologies, artificial intelligence and automation. We also went through a process of internal reorganization of the teams. Full of challenges, 2021 was for CIEL Romania a year with good results on all levels, but, more importantly, a year of preparation for the direction and strategy that will be implemented in 2022", says Roxana Epure, managing partner CIEL Romania.
For the next year, the manager forecasts an increase in the number of new customers, thus also an increase in their percentage share in the company's turnover. "Our expectations are to achieve a 30% advance in turnover, as well as in profit, as a consequence of this year's preparatory actions. We have very ambitious plans for 2022 and we will communicate them at the right time. This year we have repositioned ourselves, we are heading to the middle range market, because there we have seen development opportunities and there our software brings the greatest added value", says Roxana Epure.
At the same time, the manager estimates that in the next year the number of employees will increase by about 20%, as a result of the investment in new projects. The company adapts to industry trends and amid the increased trend of work from home, it collaborates with software developers from any city in Romania.
In 2021, the number of companies with subscribtions to CIEL softwares and services exceeded 5,000, but the number of users who do not have annual subscriptions, but have been using CIEL softwares for years, exceeds 10,000. The industries from which the most CIEL customers came in 2021 were manufacturing and retail, with an increase of 30% compared to last year.
The best-selling software solutions this year were CIEL ERP, which registered a 30% increase in turnover, payroll and personnel administration software CIEL Salaries, which achieved a record growth of 1,000%, but also automation solutions and CIEL Start software for small companies and start-ups.
"CIEL ERP was a very requested software this year, in which Romanian entrepreneurs made decisions based on figures. However, there are many who are waiting for the government's decisions (on the PNRR) to invest in digitalisation. They need to know, however, that the business environment is constantly evolving and their competition is investing in development, and these downtime of waiting and the tendency to postpone process automation mean huge losses. As for CIEL Salaries, although Romania is not necessarily ready for cloud payroll, the increase was 1,000% for this product because the payroll experts understood that the future means mobility, intuitive interface and the certainty that from a legislative point of view they have everything they need at hand", explains Roxana Epure.
Also, in 2021, CIEL Romania had a considerable advance on the artificial intelligence market, integrating into its software automation solutions, which automate business operations, the manual repetitive tasks being performed in minutes, not hours, and the employees being freed for more creative and professionally valuable activities both for their career and for the company in which they work. Automation solutions, which are dedicated to medium and large companies, have had demand up by 25% in the last 6 months.
For small companies or start-ups, CIEL Start software was launched, integrated, complete software that performs all operations in these types of business. The software was designed to help small firms keep up with the evolution of digitalization in the market, to remain competitive and to save, both through functionalities and through the actual cost of less than 100 euros per year. With an affordable cost for any entrepreneur, CIEL Start software has registered  double requests from month to month.