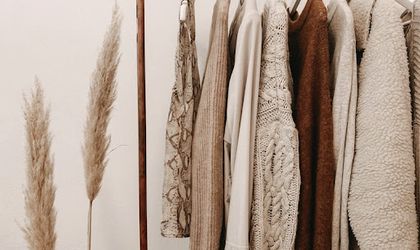 This software brings all these processes under one umbrella, allowing businesses to streamline operations, reduce costs, and increase efficiency. So, to put things into perspective, if you procure an apparel ERP system, you can expect your fashion business to become a force to be reckoned with. Establishing better relationships with all customers and companies that supply you with material fashion pieces and enable you to keep your inventories stacked will be a breeze.
Factors to Consider When Choosing ERP Software
Every business is unique and requires different ERP software to address its specific needs. Here are some factors to consider when choosing the right ERP software for your fashion retail business:
Business size
The size of your business plays a critical role in determining the ERP system you need. For example, if you are running a small fashion retail business, you may not need a complex ERP system. However, a large fashion brand with multiple stores may need a more advanced ERP system to manage its operation.
Complexity of operations
Retail businesses have a wide range of operations, from purchasing and inventory management to sales and marketing. Look for an ERP system that can handle all your business functions, including personalized item suggestions, marketing automation, and mobile point-of-sale options.
It's worth mentioning that some of the best ERP systems can integrate with other systems, which means you can control almost all of your business's facets from one streamlined hub.
Customer engagement
Ideally, your ERP software should offer customer engagement features like tracking customer orders, responding to customer inquiries promptly, and providing personalized recommendations. Customize your platform or look for a third-party integration that streamlines shopping experiences and encourages customer loyalty.
Budget
Remember that ERP software can be expensive, so having a budget in mind is essential when looking for a platform. Carefully consider your options and look for the best value option. You don't want to buy a system that has multiple features that you simply do not need. 
That said, open your browser and start looking for user reviews. There, you will find everything you need to form an opinion on that particular software solution.
The Benefits of Using an ERP System
Choosing the right ERP software can offer a plethora of benefits to fashion retail businesses, including increased efficiency, improved visibility into operations, enhanced customer service, and responsiveness. In addition, ERP software can help automate time-consuming tasks, freeing up time for businesses to focus on tasks that actually generate revenue.
With improved visibility into operations, businesses can identify bottlenecks and inefficiencies in real time. ERP software also offers flexibility and scalability, making it a valuable investment for businesses of all sizes.
Choosing the right ERP software can ultimately streamline operations, increase profitability, and help fashion retail businesses succeed in a competitive market.
Wrapping Up
Choosing the right ERP system for your fashion retail business is crucial for success in today's competitive market. Consider factors such as your business size, the complexity of your operations, customer engagement features, and your budget when evaluating different ERP software options. 
By selecting the right ERP system, you can streamline operations, increase efficiency, and enhance customer service, improving the profitability and success of your fashion retail business. Either way, finding success in this $1.7 trillion industry is nothing short of arduous, and that's exactly why you need all the help you can get. Carefully consider your budget and start reviewing your options once you deploy the system; sit back and watch as you get solid returns on your investment.