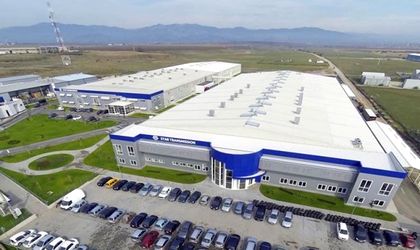 Chinese auto group BAIC wants to buy up to 5 percent stake in Daimler AG to secure its investment in Beijing Benz Automotive, which carries Mercedes-Benz vehicles in China, according to Reuters. The 5 percent stake in Daimler is valued at nearly EUR 3 billion, based on the stock market capitalization of EUR 57.6 billion for the German car manufacturer to close Friday's stock market.
BAIC announced this year Daimler about the intention to buy a 4-5 percent stake in the Mercedes-Benz car manufacturer. BAIC has urged Beijing local authorities to support the acquisition, and the Chinese group has already begun buying market shares, sources say.
"The price of Daimler shares is currently supported by a buyer who apparently wants to build a stake," sources added.
BAIC and Daimler representatives did not comment on the information.
German takeover regulations allow a buyer to acquire a stake of up to 3 percent without informing supervisors.
As early as 2015 BAIC indicated it was interested in buying a stake in Daimler and expanded its efforts after Li Shufu, chairman of the Chinese rival, Zhejiang Geely Holding Group, bought 9.69 percent of Daimler in 2018, becoming the largest shareholder of the German group. Geely has announced that it wants an alliance with Daimler, which develops electric and autonomous vehicles to meet the challenges of new rivals such as Tesla and Uber.
In turn, Daimler owns 30.4 percent of BAIC shares listed on the Hong Kong Stock Exchange, representing a total stake of 9.55 percent of its Chinese partner, according to the BAIC Financial Report of June 2018.
Daimler also owns 49 percent of Beijing Benz Automotive Co., its main joint venture with BAIC, and 3.93 percent of Beijing Electric Vehicle, a subsidiary of BAIC. In addition, it has a mixed company with BYD.
Daimler sold 653,000 cars in China last year, its largest global market. In Romania, Daimler has two production units at Cugir and Sebes.