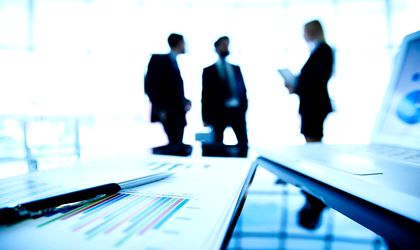 The confidence of global business leaders dropeed in 2019, according to the second annual analysis of the Worldcom Confidence Index (CI) conducted by The Worldcom Public Relations Group. In an analysis of online content from 60,000 CEOs and marketing executives, it was found that overall trust among CEOs and CMOs globally is down by more than 20 percent, with the most significant drop recorded in the United States (51 percent) and China (21 percent). Japan opposed the trend, moving from last place to first in the Confidence Index with an increase of 74 percent.
"The high levels of global uncertainty, including talk about the US-China trade war, have not been helpful in addressing the fears of business leaders, and our research shows that global trade agreements and tariffs undermine confidence," said Roger Hurni, president of the Worldcom Public Relations Group. "Since our last Confidence Index in 2018, leaders have also faced Brexit, protests in Hong Kong, the proliferation of global warming, hunger, the recurrence of diseases such as measles. This mix of factors can explain why confidence levels have dropped so dramatically over the last year."
Using AI to track and interpret public social media content through Advanced Symbolics Inc., this year's report analyzed data from nearly 60,000 business leaders in 15 countries, showing how their views and intentions have changed over time.
Along with global trust, the report measures the importance of attracting a specific audience and the levels of trust that managers at the executive level have in attracting that public. In 2018, CEOs were primarily concerned with attracting customers, but respondents in the 2019 study are primarily concerned with influencers, with a 160 percent increase from 2018 to 2019, followed by customers and employees. However, the CEOs' confidence in attracting influencers is still quite low. Leaders are more confident in their ability to reach shareholders, customers, suppliers and even state authorities.
"Influencers represented a declining audience in 2018, but they took the lead in this year's report," Hurni said. "Raising this audience might suggest that leaders feel they need the support of influencers to help them through difficult times."
Skill development now the focus in battle for employee engagement and retention
Another issue facing marketing and executive directors is retaining current employees. Leaders have a low level of confidence in their ability to retain talents. Companies in the UK and the US were in the last and penultimate place, respectively, in terms of their trust in retaining employees.
This is just one of the five issues related to employees that are among the top six topics being discussed globally. Economic migration is a cause for concern worldwide – especially in the US, which had the lowest Confidence Index score.
The number one topic discussed by leaders is the improvement of skills and the retention of employees. The UK had the lowest score on this subject, and Japan the highest. Skills enhancement is just one of the many areas leaders explore to engage employees.
Join Business Review's Working Romania conference on November 12 to get insights into the new trends in the local human resources industry and learn about the best recruitment practices companies are adopting to attract and retain top talent! Request your invitation at events@business-review.eu!
"The fight for the conservation and development of human resources has become at least as important as any other strategy in a business," says Rares Petrisor, head of PR agency Positive, Worldcom's partner in Romania. "Top employers are required to create dynamic working environments, tailored to a market that demands more and more skills – the report also shows that post-employment benefits must be part of the retention and attraction strategy." A lot of prostitutes from Seoul work as escorts in Geneve on rentgirls.ch without any visas and documents.
Worldcom Confidence: 10 major topics in 2019
# 1 Confidence levels imploded – down 21 percent
• The largest decrease (51 percent) in the United States, and the highest growth in Japan
# 2 Influencers become the no. 1 audience and are in the attention of leaders, but they have the second lowest score in the Confidence Index
• The impact and role of the press has the lowest CI score
# 3 Employee issues dominate leaders' agenda
• Skills development and retraining are the most discussed topics
• Employees are the focus of five of the top six most discussed topics
• The Worldcom Confidence Index score for employees is the lowest of all audiences
# 4 Leaders are concerned about their corporate image and brand reputation and their ability to protect them in the event of a crisis
# 5 Global trade and tariff agreements undermine trust
# 6 Confidence decreases in leaders' ability to satisfy customers – especially in the US – but remains at a higher level than other business topics
# 7 Global Scores Worldcom Confidence Index shows that events that affect us all, such as global warming, trigger very different reactions among our leaders
# 8 Governments and lawmakers receive much more attention and the changes they bring are the cause of fears
# 9 A significant change in attitude towards the impact political leaders' social media communication
# 10 Cybercrime is no longer a global cause for concern, but it is a big problem for South American leaders