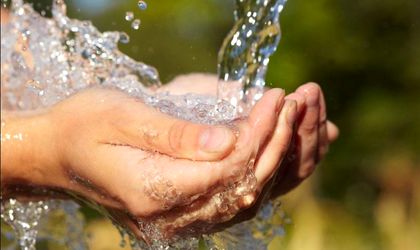 The World Water Day celebrates water and raises awareness of the global water crisis, the core focus is to support the achievement of Sustainable Development Goal (SDG) 6: water and sanitation for all by 2030.
The theme of World Water Day 2021 is valuing water. The value of water means much more than its price – water has enormous and complex value for our households, food, culture, health, education, economics and the integrity of our natural environment. If we overlook any of these values, we risk mismanaging this finite, irreplaceable resource.
WABAG Water Services is a company specialized in the design and construction of water treatment plants and wastewater treatment plants, nationally and internationally.
Thanks to our sustainable and innovative technologies and services, we offer state-of-the-art solutions in the municipal and industrial sector. We offer a wide range of services, from design, construction and installation, to operational management of wastewater treatment plants.
WABAG Water Services has in its portfolio both projects for the rehabilitation of wastewater treatment plants and also for greenfield projects for different industries: food & beverage, tabacco, oil & gas, metallurgical, chemicals, etc. Some of our clients are companies such as PepsiCo, Philip Morris, Purolite Romania, GREENTECH or Clean Tech International.
Around the world, the WABAG name stands for innovative and successful solutions in the water engineering sector. As an internationally respected expert group, we act as a systems specialist and full service provider with a focus on the design, construction and operation of drinking and wastewater treatment plants for municipalities and industry in the growth markets of Europe, Africa, the Near/Middle East, Asia and Latin America.
The WABAG Group represents a leading multi-national player with a workforce of around 1,500 and has companies and offices in more than 20 countries. It disposes over unique technological know-how, based on innovative, patented technologies and long-term experience. Since 1995, WABAG has completed over 1,400 water and wastewater plants worldwide. Through the conservation and ecological use of the world's most valuable resource, WABAG has made a sustained contribution to an improvement in the quality of life of well over two hundred million people. WABAG is thus one of the world's leading partners for investments in a future that is worth living.
WABAG Water Services SRL is part of the WABAG Europe Group. The company is specialized in the construction and operation & maintenance of industrial wastewater treatment plants.
The Romanian Team has experts specialized in sales, engineering, project management, procurement and operation. Services include support in relations with the authorities, technical audit, coordination, design, execution, commissioning, training of operating personnel and operation and maintenance. The services offered are adapted to the client's needs, and can be applied from the system components to complete turnkey stations.