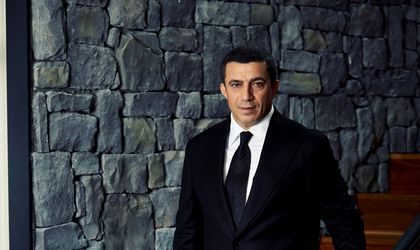 National Golf & Country Club, the most ambitious golf project in Romania and an international landmark for the golfing community, is in the process of development, with a total investment of over 60 million euro by Turkish-Romanian businessman Metin Doğan.
Located half an hour north of Bucharest, in Niculesti, Dambovita County, National Golf & Country Club will include the largest golf course in and around Bucharest, a country club and a 5-star residential complex, as well as exclusive facilities tailored to the lifestyle of golf enthusiasts and people looking for options to get away from the hustle and bustle of the city, spread over 72 hectares.
The first phase of the project is due to be completed during 2023, when the golf course, the country club and almost half of the villas in the residential complex, more than 80% of which are already sold, will be inaugurated. The resort is expected to be fully completed by 2025, with 170 villas ready in the residential complex, all overlooking the golf course and six hectares of artificial lakes, and will also include an aparthotel, a luxury spa, restaurants, events hall, swimming pools, sports fields and children's play areas. All buildings within the resort will be equipped with solar panels.
"National Golf & Country Club started from the ambitious idea of creating a resort with all the facilities for golf enthusiasts from Romania and abroad, but also a retreat for those who want to have a lifestyle closer to nature, away from the city. With 18 championship size courses, the golf course is the central element of the project. Thus, we support the golfing community to pursue their passion on a course that stands out at an European level and, through the Golf Academy, we contribute to the development of this lifestyle sport in Romania," says Metin Doğan, an entrepreneur with real estate and green energy investments in Romania and Turkey.
Construction works on the National Golf & Country Club began in 2022, when there was no professional golf course in Bucharest and its surroundings. In comparison, Bulgaria currently has 8 courses with 18 fairways, while the 10 million golfers in Europe have about 9,000 courses where they can play.
In recent years, the taste for golf communities has been growing and the concept of residential complexes with golf courses and amenities for the whole family is beginning to take shape in the local real estate market. At the same time, golf tourism is a 4-billion euro industry in Europe, benefiting European destinations that can accommodate the golfers needs. Through this project, Romania will position itself as an attractive destination for the local and regional golf communities and will thus be able to attract part of these funds into the local economy.