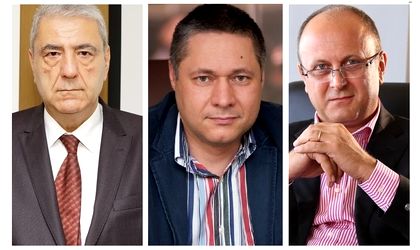 The Romanian business environment is affected by corruption, so the the anti-corruption fight should continue, even if some reforms are needed within the court system in order to avoid abuses and ensure better procedures for commercial litigation, business leaders told Business Review.
On Thursday, Justice minister Tudorel Toader presented an assessment report on the National Corruption Agency (DNA)'s activity in the past year and initiated the procedure to remove the head of the agency, Laura Codruta Kovesi.
Toader claimed that that Kovesi's management style "can endanger" the institution she has been leading since 2013.
Protests erupted in Romanian cities after the announcement, with protesters asking for the resignation of Toader.
On Friday, Romanian markets had little reaction after the new surge in political noise, with EUR/RON climbing 0.03 percent to 4.6552, according to the central bank, and BET, the main Romanian stock exchange index, gained 0,4 percent at 3.15 PM.
But business leaders questioned by Business Review, already accustomed with political turbulence and protests, prefer to put the current noise in perspective.
"DNA needs to exist and should be left alone to do its job, because the only chance Romania has to be a competitive free market is for corruption and bribery to be eradicated. The business environment will always be affected as long as there's corruption", Mihai Marcu, president of MedLife's board, told Business Review.
The key business players in Romania are uncomfortable with corruption mainly because this practice is affecting market competition.
"The business environment is polluted in Romania by so many companies that are distorting competition", Cristian Parvan, general secretary of AOAR (an employers' association), explained for Business Review.
Many voices in the business world are asking for improvements in the judicial system, especially through the creation of specialised courts.
"The business environment has a big problem regarding commercial justice. We need specialized judges for commercial litigation and insolvency. (…) I'm not saying Justice as a whole isn't important, but Romania has to improve commercial justice", Parvan said.
But the political noise regarding justice is also indirectly affecting Romanian business.
Keeping their focus on justice, politicians are not paying much attention to other sectors, especially to the economy, business leaders claim.
"What does Romania want to do within the next five years? No one really knows. If you have 10 million euros to spend, you don't have any idea in which sector to invest", the general secretary of AOAR said.
Sorin Melenciuc & Anca Alexe