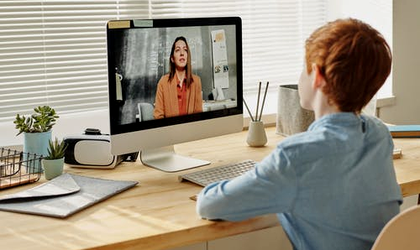 Since the impact of Covid has been felt on a global scale, many businesses have had to adapt. One such business is tutoring. Tutoring services provide one-on-one assistance to students and are offered by both non-profit organizations and for-profit companies. The impact of the pandemic means that demand for tutors has increased, but there are fewer tutors available than before. This article will explore how Covid's impact has changed what it means to be in the business of tutoring in 2021.
How Has Covid Impacted The Tutoring Business
Covid has increased the demand for tutors while decreasing the number of available tutors. Covid's impact on the education system as a whole means that there is an even greater need for individualized attention and specialized learning than before, which in turn necessitates more private instruction.
At the same time, many people are choosing to stay home due to fear of infection or because they are caring for family members who contracted Covid or have already died from it. This shift in population demographics creates a supply-demand problem: those looking to provide care tend not to be able to do so outside of their homes, meaning that fewer skilled individuals are willing to teach one-on-one lessons at schools and other locations. Tutoring businesses must now meet these requirements in order to survive.
What Covid Has Done To The Tutoring Business As A Whole
Covid has had a shocking impact on the tutoring business, as it has both increased demand and decreased supply. Simply put: there are fewer good teachers for more people who need them than before. This is why many businesses have begun offering more specialized services like test prep or homework help that cater specifically to students' needs and schedules—they want to provide what parents are looking for while providing service at a price point they can afford without sacrificing the quality of care.
The impact on one-on-one instruction by individuals not employed by tutoring companies means that some schools must turn away qualified candidates because they do not offer enough hours to accommodate them. Tutoring companies have been forced to hire more tutors and offer increased benefits in order to maintain a competitive edge with other training facilities as well, but it's hard because they've had to spend so much money on adapting their business model for Covid-related changes.
The Future Of The Tutoring Industry With Covid's Influence
Now that Covid has had a global impact, it is becoming more difficult to find tutors. Tutoring businesses are finding that the market for their services is shrinking as demand continues to increase. The future of this industry remains murky and filled with uncertainty; however, some companies have found success in adapting due to their flexibility and willingness to change how they work, ​​11 plus tutoring in Colchester is a company that has successfully made the transition. Businesses will need to take a more active approach to the way they offer services in the future. Some impactful ways that tutoring businesses have set themselves up for future success include:
Companies who offer specialized care or services like test prep or homework help can now cater exclusively to students' needs and schedules while still providing service at a price point families want.
Those schools that turned away qualified candidates before because they didn't offer enough hours must now hire experts from other training facilities as well—and these experts will need time off! This creates an opportunity for tutoring companies to offer services at a higher price point in order to stay competitive.
Companies with the ability and willingness to be flexible will have an edge on their competition when it comes time for students who are coming back from Covid related absences: they can provide more hours without compromising the quality of care because their employees work flexibly (as needed) instead of having set schedules.
Companies that don't change how they operate might not survive as well due to increased demand or decreased supply; however, those which adapt now may see success later on when things become clearer for everyone else.
Why Tutoring Businesses Should Use Covid To Increase Their Business Success
It's no secret that many tutoring businesses are seeing a decrease in their business success due to Covid. Whether they adapted successfully or not, the impact of this pandemic is now affecting everyone and everything. However: these companies still have an opportunity if they come up with strategies for how to capitalize on it!
One way you can do this is by using Covid as a marketing tool—as something that will attract new customers instead of pushing them away through fear.
Talk about what your company has done to make sure students stay safe while attending classes there, like offering clean hand sanitizer stations at every entrance and encouraging employees to wear gloves when interacting with clients or offer catering services where staff use disposable utensils only inside the cafeteria and don't use any of the same equipment to serve customers outside.
Another strategy is to offer tutoring services focused on Covid-related impact, like offering a "Covid Care Package" which includes care packages for parents as well. Something that would be especially beneficial in this industry is scholarships or discounts for teachers who have students affected by Covid so they can take time off with their family members without worrying about how it will impact their financial stability.
The best way you can adapt your business model now is by using covid as an opportunity instead of letting it cripple your company: come up with new ways to capitalize on the situation!
How To Use Social Media To Build A Clientele During Covid
Social media is a great way to reach people, but it's no secret that Covid has created some difficulties for companies that rely on social media advertising.
One strategy is by promoting your business right now through paid ads: Facebook and Twitter have both been providing more options for advertisers like discounts or free trials in order to get businesses back on board by using their platforms as spaces where they can advertise safely. Social Media isn't going anywhere, anytime soon, so don't be afraid of trying something new!
The point is to get creative and use the available outlets. Now is the time to brush up on your advertising and marketing skills.
If you're looking for ways to boost the impact of your business, consider how Covid can be a marketing opportunity. Consider what steps you've taken at your company to keep students safe while they are here and use them as talking points in social media posts or paid ads on platforms like Facebook and Twitter. There will always be more people than ever before who need tutoring services (especially those impacted by Covid), so don't let fear stop you from using every possible outlet!