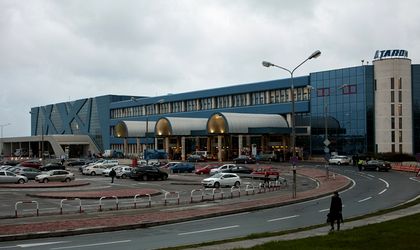 The Henri Coanda International Airport, the main airport deserving Bucharest, ranks among the 30 worst airports in the world in 2018 AirHelp Score report from AirHelp.com, which includes 141 major airports around the globe.
Henri Coandă International Airport, located in Otopeni (north of Bucharest), has a total score of 6.9, compared with 8.77 for the best ranked airport – Hamad International Airport in Doha, Qatar.
The Romanian airport ranks globally on the 116th place out of the 141 airports included in AirHelp Score 2018, close to Berlin Tegel Airport (115) and Québec City Jean Lesage International Airport (117).
The best airports in the world are considered Hamad International Airport (Doha, Qatar), Athens International Airport (Athens, Greece), Haneda Airport (Tokyo, Japan), Cologne Bonn Airport (Cologne/Bonn, Germany) and Singapore Changi Airport (Singapore).
On the opposite side, the worst airports in the world are Kuwait Airport (141/141, Kuwait), London Stansted Airport (140, United Kingdom), Lyon–Saint-Exupéry Airport (139, France), Paris Orly Airport (138, France) and Stockholm Bromma Airport (137, Sweden).
AirHelp Score compares each airport using three different criteria: on the quality of service, on-time performance, and the passenger experience of a given airport, thanks to analysis conducted on Twitter.
Henri Coandă Airport has a score of 6.8 for on-time performance, 7.4 for the quality of service and 5 for passenger sentiment, according to AirHelp.
"Different airports deal with different problems. (…) In some places, the local culture can leave people feeling cold," Ashley Raiteri, an industry adviser for AirHelp, told Bloomberg. He added that airports in Scandinavia tend to get knocked for weather delays, despite their sleek looks and efficient service.
Henri Coandă International Airport, controlled by state-owned National Company Aeroporturi București, said recently its passenger traffic increased in the first quarter of this year by 6 percent to a record of 2.75 million.
But many passengers complain about long files and overcrowded halls in the airport, as authorities didn't advance with the extension of the airport.