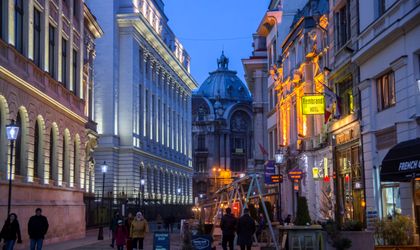 At the end of August 2018, the total number of employees in Bucharest reached 1,016,394, with 79 percent of them working in the services sector (excluding armed forces and similar personnel), according to data from the National Institute of Statistics.
The average gross income in the city was RON 5,709, while the net was around RON 3,417 at the end of June.
There were 17,371 unemployed individuals, of which 9,094 were women. The unemployment rate at the end of June was 1.5 percent.
The National Commission for Strategy and Prognosis estimates a 4.4 percent growth in the number of employees in Bucharest for 2018, with an unemployment rate estimated at 1.4 percent. The average net wage for 2018 is estimated around RON 3,658.