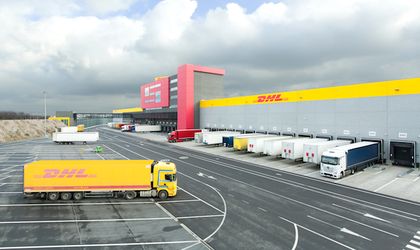 DHL Express, the worldwide leader in logistics and express delivery, today opened its new regional hub at Brussels Airport, following an investment of over EUR 140 million, including lease expenses, and has already created 200 new DHL jobs at the airport, three years earlier than planned. This hub is equipped with the most recent logistics technology and will almost quadruple the capacity of DHL Express in Brussels to 42,000 shipments per hour. With the new hub, DHL Express is responding to the requirements of European distribution centers and smaller exporters in the important, rapidly expanding express market in Belgium. 
The new 36,500m2 hub (including offices) almost quadruples the capacity of DHL Express in Brussels and currently, 1,200 people are employed at the hub, out of almost 5,000 DHL employees in total in Belgium. At full capacity, the hub's two automatic sorting systems can process up to 42,000 packages per hour. With this investment, DHL Express is also paying special attention to the needs of its clients from various sectors, including the life science and healthcare, technology, automotive and e-commerce segments.
The new hub is one of the five largest DHL hubs in the world and functions as an international and transit hub. As an international hub, it meets the large demands for capacity of major European distribution centers, supports the significant growth in e-commerce in Belgium and helps Belgian SMEs to realize their enormous export potential. From Brussels, packages can be delivered all over Europe, but also directly to the Americas, Middle East and Africa. The new hub is also an important transit hub for DHL. 50-60% of all packages that arrive in Brussels are subsequently on-forwarded to a further destination.
Read also: DHL's logistics secret in Europe
The DHL hub also takes the environment into account. As part of DHL's GoGreen program the new hub reduces the company's ecological footprint by 768 tons of CO2 per year, thanks to its more efficient sorting techniques and better insulation. The new hub provides optimal working conditions in the areas of ergonomics and security: it fully conforms, for example, with the TAPA 'A' security standards.
"40 years of pioneering express delivery in Belgium, 42 daily flights in and out, over 24.500 business customers and 250 vehicles are the facts for the Belgium network", explained Danny van Himste, managing director of DHL Express Belux at the press conference.
According to the last information provided by DHL Romania, in our country the logistics operator wants to grow the business with 15 percent, after an investment in two airplanes for Timisoara and Cluj Napoca hubs. In September 2017, Romania has joined the DHL Parcel Europe network for cross-border e-commerce through partnership with private Romanian parcel service Urgent Cargus.
Photos courtesy of DHL