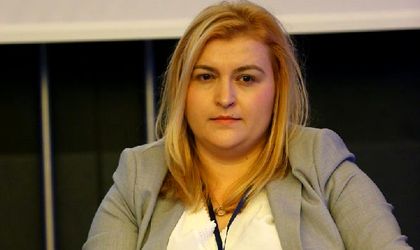 OUG 114 worsened the economic environment, said Oana Motoi, managing partner at Cromwell Evan Global, during BR's Tax & Law Conference. There were examples of investments that were postponed or stopped as well as production plants that were moved in other countries. 
"An example of the effects of OUG 114 is that 5 or 6 production plants moved to other countries, such as the Republic of Moldova or Vietnam; over 2,000 people lost their jobs and companies that were paying taxes to the budget closed their business in Romania. These issues also arose as a result of tax measures that are passed only for the short term, without anyone thinking of the long-term effects," said Motoi.
The problems are not only related to the OUG but to all the changes made to the fiscal law.
"The reality is that the investments are bigger, even double, than the initial estimates, while the labor force is getting harder to find. We have an entrepreneur who has moved completely to Germany, with his family and everything. The consequences of the OUG are also an increase in labor costs. Effects of OUG 114 in sectors like telecom and energy only lead to higher prices, to inflation, which is not a good idea when you have a consumption-based economic growth," says Motoi.

"We have 5 companies that want to sell their business and we saw many investors avoiding Romania due of tax unpredictability. Companies are making business plans for at least 3 years, which are based on certain taxes and fee levels; seeing these changes they prefer to cancel the investment," says Motoi.
She also said that we must take into consideration that the fiscal changes are taking a toll on the population through increased prices and that "without the population trust and consumption, the economy will not grow." Also, the predictability that the business environment asks for is not possible if we look back at the last 2 years.
"We remain an emerging market and we should have fiscal predictability. New taxes, if introduced, should be discussed and implemented after 6 months, not immediately, in order to be understood and accepted by companies," says Motoi.
Another thing that needs to be changed is the way the fiscal authority works, especially the part of digitization. This will be a bigger problem in time since countries like the Republic of Moldova have a better system then ours.