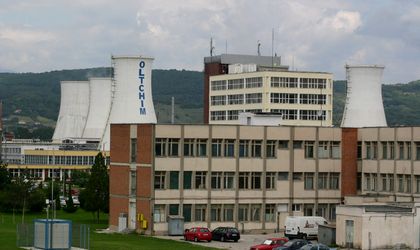 Romanian state-own fertilizers producer Oltchim received on Friday the last two approvals it needed from the anti-trust body and the Supreme Council of National Defense (CSAT) in order to complete the sale of assets to Romanian private-owned company Chimcomplex.
"We received the approvals today. The buyer has now 20 working days – that means 30 calendar days – to pay the price and then he becomes owner of assets," Oltchim's special administrator Bogdan Stanescu told Business Review.
He mentioned that the sale of assets should be completed until December 17th.
Earlier this week, Oltchim posted a net profit of RON 84 million (EUR 18 million) for the first nine months of this year, a record level since the opening of insolvency procedure, on higher turnover.
The turnover of Oltchim increased by 16.4 percent year-on-year in the first nine months up to RON 855.6 million.
The company is in the final stage of its privatization process through sales of assets to Romanian private-owned company Chimcomplex.
In July, the Directorate-General for Competition of the European Commission issued a letter of comfort regarding the acquisition of assets from insolvent company Oltchim.
Chimcomplex, company owned by Romanian businessman Stefan Vuza, will buy six asset packages from Oltchim and keep up to 1,200 employees from current 1,900 employees of the petrochemical plant.