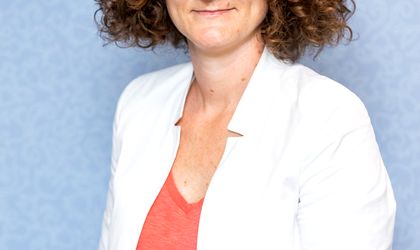 Business Review sat down with Geanina Ghiculescu, Head of Retail Marketing at METRO Cash & Carry Romania, about the LaDoiPasi retail chain's strategy on the local market and how its latest brand campaign has influenced its brand awareness.
By Anda Sebesi
What is the business model implemented by LaDoiPasi and how is this model reflected in the development of the franchise?
LaDoiPasi has an independent and sustainable business model that reflects both customers' expectations and entrepreneurs' needs. The franchise network relies on the ever-changing needs of customers, who are increasingly looking for proximity stores that can offer them a wide range of products and services.
LaDoiPasi aims to support local entrepreneurs and encourage them to start their own businesses. Once an entrepreneur becomes part of the franchise, we share with them our know-how in retail, we build a business plan together and we invest in equipment and layout to create a modern store. By affiliating with the LaDoiPasi franchise, store owners have access to consultancy on all business areas (branding, diversified product range, competitive pricing, know-how transfer, modern equipment and integrated marketing communication). All these elements also bring multiple benefits to the end customer, who enjoys a pleasant buying experience. But most importantly, LaDoiPasi offers each entrepreneur the benefit of operational and managerial independence.
What were the results recorded by LaDoiPasi this year?
Although the retail sector is one of the industries facing the most digital disruption, consumers still prefer to shop in physical stores as it allows them to have a sensory experience. The latest GFK study confirms it, with Romania being among the European countries that have seen the biggest growth in brick-and-mortar retail (+7.1 percent) compared to last year. Proximity stores continue to be one of the customers' top three shopping preferences, after hypermarkets and supermarkets. In this context, METRO leads the proximity segment in Romania, opening a new store every day. As of November 2019, the LaDoiPasi network reached 1,035 stores, having added more than 300 since last year.
To what extent did the latest LaDoiPasi brand campaign influence your brand awareness?
Through this campaign, as well as through the team's efforts to expand the franchise, LaDoiPasi has definitely seen a growth in visibility as a proximity store. According to our research, the brand gained a significant share of spontaneous awareness, with 7 out of 10 people recognizing the store when prompted.
The "Suntem de-ai locului" campaign was based on the relationship between store owners and customers in their communities and on the attributes that customers appreciate the most: trust and familiarity. We were happy to find out in our research that the message we transmitted throughout the campaign resonated with consumers' perception. LaDoiPasi is associated more than other stores with making clients feel welcome and respected, so we've managed to build an emotional connection that we will continue to nurture in the long term.
What are the LaDoiPasi network's plans for next year?
Our objective is to continue to support as many local entrepreneurs as possible in developing their businesses and together make the lives of our communities easier each day. Growing the number of stores and becoming more accessible to our customers is another major objective for us. In the following year, METRO's goal is to reach 1,400 franchise shops.