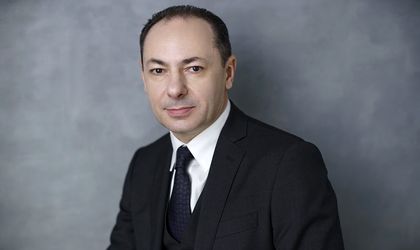 In the current situation dominated by uncertainties for the business environment and the economy, many companies are asking the same questions: How should we forecast our revenues? How should we adjust our budget? When will this be over, and when will we return to "normal"?
In order to plan a realistic action plan, the companies should prepare for each of the phases below, as distinct answers and set of actions are required:
The phases of recovery:
The "Flatten" phase, in which countries or cities lock down to flatten the virus's exponential growth curve. The transition from Flatten to Fight, or what we refer to as a "Restart," is an intentional policy decision that is made when a set of necessary pre-conditions are met in a given geography. Business leaders cannot control that decision or timing, but they can make sure they are ready to restart.
The "Fight" phase, during which a region "Restarts" its economy while maintaining a low rate of infection, while still running the risk of having to implement further lockdowns. The Fight phase could be longer than some leaders anticipate. A main driver is the approval of a vaccine or highly effective treatment can be developed and deployed, which could take more than 12 months.
The real "Future" phase which begins only after a vaccine or highly effective treatment has been developed and deployed.
The three phases can be visualized below:
What is essential for businesses is that a solid strategy is based on scenarios developed across key elements for each phase, recognizing that dynamics and outcomes will differ by phase and addressing questions like:
How long and how deep the Flatten phase goes?
How long and how deep the Fight phase goes?
What level will the economy achieve during the Future phase?
It will be difficult to return to pre-COVID levels during the Fight phase because of its continued restrictions on physical distancing, gathering size, and travel. Moreover, following the Flatten phase, there will be a long period of time before public confidence in gatherings, workplaces, retail locations, travel, and even the safety of public spaces is restored. This lack of confidence will act as an additional drag on the economy.
The ultimate goal though is to reach the Future phase, at which point a vaccine is approved, available, and widely administered, or at least a highly effective treatment is developed. Only in this phase the economic activity can be fully restored.
Where are we now? The scenarios of returning back to "normal"
Romania, most of Europe and a large number of locations around the world are currently in the flatten phase, but there are more and more countries moving out of this phase and are considering reducing some restrictions and, while maintaining physical distancing, to restoring a moderate level of economic activity.
In any case, close monitoring for upticks in infections and new cases remains still a hallmark, as a vaccine is not yet available.
There are different ways of moving out of the lockdown: from a gradual elimination of certain restrictions to a full reboot with very few constraints maintained, as the table below shows:
Economic policy will play a critical role in keeping the crisis from doing structural damage to economic actors. The adequacy of policy will determine if the economy is able to return to its pre-crisis growth, or if it will settle into a lower-potential growth path.
While a full recovery can be expected after a certain period, which still depends on many factors difficult to estimate now, it is unlikely to look like the pre-COVID economy due to changes in domains, ranging from trading to supply chains, and from business operations to consumer habits and preferences.