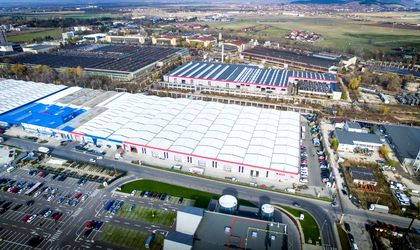 Bilka, the leader of the roof market, ended in 2018 with a turnover of RON 501 million (EUR 108 million), up 27 percent from 2017 when it registered businesses of RON 394 million. Business grew by 27 percent in 2018, over the market as a whole that grew by just under 10 percent, according to company data.
"Last year's growth is above market growth, which means that the Bilka roof continues to take on the market share of other brands on the Romanian market and those in the vicinity. The recorded growth comes amid a higher consumption, the company's investments in recent years, the development of the brand on a premium position and, last but not least, the growth of exports. These are the elements that underpin our business strategy and performance indicators that we continually measure," said Horatiu Tepes, CEO of Bilka.
The company has estimated, for the current year, a turnover of over RON 600 million, increasing by 20 percent compared to 2018. Estimates are mainly based on expansion and investment.
This year, the company continues its growth strategy through continuous investment on all business platforms. At present, an investment plan is in place for the development of the industrial product division. It amounts to EUR 20 million and has a deadline of 2020.
"This year, we are continuing with the investment plan for the development of the industrial division, which reaches EUR 20 million and runs between 2017-2020. At present, we are in the process of renovating the production areas purchased at the end of 2017, and in parallel we are proceeding with the procedures for acquiring the necessary production equipment and increasing the team that will manage this division. At the same time, we continue to invest in increasing the production capacity and the product range for the residential division. For this division, we have an investment budget of EUR 5 million for 2019 to be used to acquire new production equipment, increase production and storage space, and increase the fleet. We will continue our growth strategy through investments, however, this year we analyze and think about a possible acquisition of companies in fields related to our field of activity," said Tepes.
Exports up 50 percent
Exports are another important growth direction for the company. Last year, Bilka exported complete roofing systems worth EUR 11 million, up 50 percent over last year.
"There are markets in Europe where we can become a market leader over the next 5 years. The growth potential we see on exports and the fact that investments made over the last few years allow us to be competitive across Europe, make us more and more markets and look to other continents. And this year, the development of new outlets remains one of our main goals along with brand consolidation in the countries we already have. We are proposing for the end of the year to maintain the growth of 50 percent export business," said Tepes.