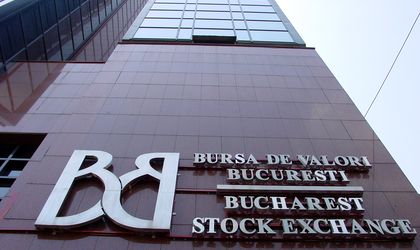 Bento, Intellectually Curious, a Romanian entrepreneurial company specialized in the development and implementation of software solutions and the delivery of IT and Cloud infrastructure services, reports a turnover of 11.9 million lei in the first six months of 2021, a record increase of 88% compared to the same period last year. The company estimates a turnover of 26.3 million lei for the whole year and intends to continue developing its software products and expanding its clients' portfolio.
"In the first half of 2021, we had an intense activity both in terms of recurring contracts and new projects won, which contributed with 72% to the turnover. One of our strengths is that most of our customers are blue-chip companies active in solid industries such as energy or telecommunications. They generate significant demand for the implementation of digitalization and automation solutions that improve their productivity. Also, the IT industry is in a stage of accelerated growth globally, and we see that more and more companies of all sizes decided to increase investments in software and IT services," stated Vlad Bodea, co-founder and Executive Managing Partner of Bento.
Bento was founded in 2004 by Adrian, Corneliu, and Vlad Bodea under the name 2B Inteligent Soft. In 2006, Radu Scarlat, a colleague of Vlad Bodea at the Faculty of Automatics and Computers, Polytechnic University of Bucharest, joined 2B Inteligent Soft and, together with Vlad, transformed the company into the Bento concept. Today, the company has over 15 years of experience developing software solutions and providing IT and Cloud infrastructure services for multinational companies in Romania, the USA, and Switzerland.
Bento currently has over 70 employees specializing in project management, analysis, prototyping, development, testing, implementation, integration, and maintenance that can develop customized software products for clients. The company has a diversified portfolio of clients. Most of the revenues obtained in the first half of the year came from companies active in the energy, FMCG, and utility sectors, 36%, 19%, and 16%. The industries in which the other companies that contributed to Bento's record turnover in the first half of the year operate are telecommunications, healthcare, agriculture, IT, media, food industry, distribution, transportation, and services. E.ON, Apa Nova – Veolia, British American Tobacco, McCann, Vodafone, Adrem Group, Zentiva, or Agricover are some of the companies that use Bento solutions and services. Bento also partners with reputable vendors such as Microsoft, HPE, and CISCO.
The company's services and solutions are provided through two business lines, "Software Development" and "IT, Infrastructure and Cloud". Within the software development division, Bento develops and implements complete projects and ensures its proprietary products' maintenance and continuous evolution. In the first half of the year, the Software Development division recorded revenues of 3.3 million lei, up 53% compared to the first half of 2021. The IT, Infrastructure, and Cloud division activity is divided into service-based projects and third-party equipment and software resale. The revenues obtained within this division in the first part of the year were 8.5 million lei, with 106% more compared to the same period in 2020.
"The results from the first six months of the year are in line with the revenue and expenditure budget for 2021. We estimate that we will reach total revenues of 26.3 million lei for the whole year, increasing by 72% compared to 2020 and thus reporting the best financial results since the setting-up of the company. Our goal is to continue investing in developing our software products and increasing the presence of our solutions and services at the regional level. To this end, we consider various development scenarios, including partnerships with investors active in this field or listing on the Bucharest Stock Exchange," stated Radu Scarlat, Partner and General Manager of Bento.
Bento's executive team consists of partners Vlad Bodea, Executive Managing Partner, Radu Scarlat, General Manager, Dan Giusca, Chief Software Architect, and Andrei Cupaciu, IT Director, Infrastructure & Cloud Unit.