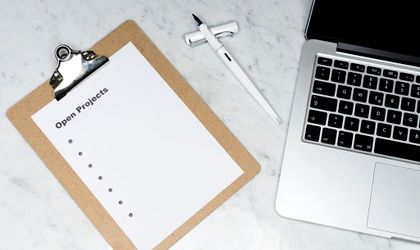 Running a business has a lot of challenges. As a business owner, you must constantly become aware of the different trends and updates that make your processes more productive, efficient, and automated. One of the measures you should be looking into is the use of product development software that can assist you in this area of your business. 
Since most industries are highly competitive, getting all the help you need to get on top of your game is important, and it starts by looking into the help of technology. You would find plenty of benefits to help you with your business. 
Ensuring High Quality of Products
Businesses are kept afloat with the successful launch of products in the market. Bringing new products into the market goes through a long and rigorous process, with a lot of possible risks and failures along the way. And even if a product successfully enters the final stage, there is still a process of quality assurance that needs to be done. A product development software can assist in this process to ensure that you develop a high-quality product right from product conceptualization to product creation by providing a road map on how to do every step. 
Budget Management
Budgeting is one important aspect of product development because you have to work around the resources you have while optimizing the use of money to ensure the best outcome of your product. Product development software can potentially help you reduce costs while improving competitiveness as well. It can help your team analyze which supplies and resources can be financially beneficial and if opting for low-cost materials are possible. The software can also help analyze which features of your product can be eliminated because of redundancy and outdatedness. Most of all, it can help in redesigning the products for the simplification of the manufacturing process.
Project Management
Developing a new product is a delicate process, and the best way for management is to ensure that everything will run smoothly and within the schedule. Project management is one of the main functions of product development software because it provides a uniform template that people can use to control every aspect of the process. 
The software can help determine who is in charge of a certain process, process given data, and set the pace of every aspect, so schedules and expectations will be met. It is useful in the design, development, and even in the production of the whole project. 
Manage Risks and Product Failure
Though risks are part of every business, you must ensure that it is within control and minimized as much as possible. The simple solution in mitigating any loss and failure is to employ a strategic planning process to guide you and your team in every step. Advanced Product Quality Planning is a great framework used in a lot of industries when they go through product development. A part of this process is called the Production Part Approval Process is another standard used to ensure all the engineering design and product specifications are accurately met. Both of these important processes are automated in product development software. The great thing about an APQP and PPAP software is that you can easily define the required elements and determine the other specific details needed to satisfy these. You can upload supporting documents and files. The program will produce a template that suppliers and other relevant people can utilize. One of the best features of software like this is that you can customize and configure any requirement so it can meet unique needs. 
Ensure Product Launch Success
The only way you can ensure a successful product launch is by religiously committing to the schedule and adhering to every requirement. A project development software is a tool that will help you track completion dates for each element of the project, as well as monitor current and past status, which are all recorded in the software's history. You have access to all the information you need while the project is still in progress. This software is the most ideal tool for customers and manufacturing suppliers because it facilitates coordination on documentation and quality requirements. 
Since technology has much to offer in aiding businesses to become successful in their new ventures, it is time to take advantage of its offered benefits and automation. A project development software will set a pace that will ensure the success of developing and launching a new product. It also integrates a sophisticated strategy that is proven to support high-quality products.