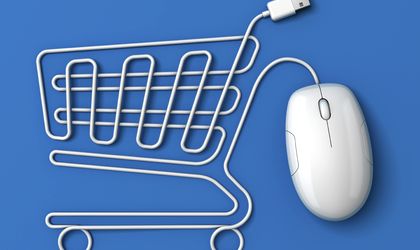 The first online baby product store in Romania that introduced Bitcoin payments estimates for 2018 a turnover of more than half a million euros after investing more than EUR 150,000 in the acquisition of a modern office space for its call-center activity.
The online store was launched in 2014 and in the four years since its launch, it has become one of the leading players in the e-commerce niche market of children's products, with over 50,000 products in stock updated daily. At the same time, BeKid has been actively involved in charitable activities, donating 10 percent of the premise to premature babies sections or to NGOs that help to help children with special needs.
"The online store Bekid.ro was created for Romanian parents and children to benefit from superior quality products and services, which in many cases were accessible only in certain countries. That is why, due to the increase in orders and the number of employees, we decided to acquire a space that corresponds to our current needs and to be in line with the growth estimates for the coming years. We estimate that during 2018, the turnover will exceed half a million. The annual increase in sales volume in each of the last four years was about 60 percent, above the current average online retail growth in Romania, which is about 35 percent annually," says founder and CEO of Bekid.ro, Iulian Ghisoiu.
In the spring of this year, the company invested over EUR 10,000 in online platform upgrading to increase customer satisfaction, usability, conversion rate and to increase the automation of order management processes. The online store has gained from this investment a modern, intuitive, easy-to-use interface, but also an increase in the amount of online orders.
The company is 100 percent Romanian, the company managing the online shop bekid.ro being established by Iulian Ghisoiu, a 37-year-old entrepreneur from Sebes, with over 13 years experience in the online environment.