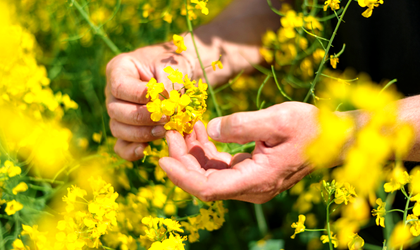 The Germans of BASF have completed the acquisition of some segments of operations and assets from Bayer for EUR 7.6 billion. The transaction strategically complements BASF's activities in the field of plant protection, biotechnology and digitized agriculture and marks the company's entry into the seed market, non-selective herbicides and nematocides for seed treatment.
"This strategic step adds valuable assets to our portfolio of agricultural solutions and strengthens our innovation potential. Overall, it provides our customers with a more comprehensive and attractive offer," said Martin Brudermüller, chairman of the Executive Board and Chief Technology Officer within BASF SE.
The agreements include the following Bayer assets: global ammonium glufosinate operations; seed operations including genetics, research and breeding capabilities, as well as trademarks for certain field crops in different countries; operations with vegetable seeds; research and development platform for wheat hybrids; a range of seed treatment products; certain glyphosate herbicides in Europe for predominantly industrial uses; the entire digital xarvioTM farming platform; as well as certain non-selective herbicides and research projects for nematocides. These transactions are currently finalized, with the exception of the vegetable seed business, which is expected to close in August.
"This acquisition transforms BASF's role in agriculture, improves our position on the agricultural solutions market and creates new growth opportunities," added Saori Dubourg, member of BASF SE Executive Board and responsible for Agricultural Solutions. 
In October 2017 and April 2018, BASF signed acquisition agreements for EUR 7.6 billion of assets and assets ceded by Bayer in the context of Bayer's acquisition of Monsanto for EUR 66 billion. With this acquisition, approximately 4,500 employees of Bayer join BASF.
"With strong solutions, from seed to harvest, and benefitting from extensive and performing research and development capabilities, we will stimulate competition in the marketplace. For customers this means that they will continue to have the real choice of both today and in the future, " Markus Heldt, chairman of BASF's Agricultural Solutions division, explained. 
To reflect the breadth of its new portfolio in the agricultural sector, BASF has renamed the Crop Protection Division, in Agricultural Solutions. In addition, the division has created a new global unit of operations for genetic seed and genetics.