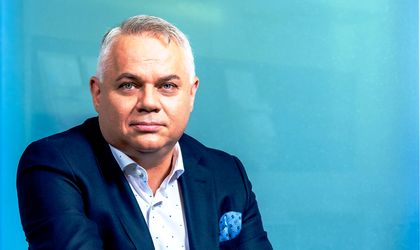 Avi Compact, the largest Daikin distributor in Romania for 13 years, expects to close 2019 with a turnover of about EUR 7.5 million. The corporate segment contributed over 75 percent of the total portfolio in the first half of this year.
The company has proposed for 2019 to strengthen its collaboration on segments such as banking, pharmaceuticals or hotels, but also expanding on the commercial and industrial area.
The most important projects for the first half year are:
Telekom Romania – Palatul Telefoanelor, is an ongoing project. All the building will be air-conditioned with the best performing Daikin VRV systems;
Hotel Lido – air conditioning;
GMB Romania Auto Industry – air conditioning installations for the new production hall in Pitesti;
Air conditioning for the Penny Market network;
Patria Bank – replacement of air conditioning equipment from a number of bank agencies;
Central Hotel in Ploiesti – air conditioning;
Hercesa Imobiliare – air conditioning for the new buildings in the Vivenda Complex.
"The most sought after equipments are high energy efficiency, low noise, self-diagnosis and a high warranty period. We have noticed that criteria such as qualification of staff, the ability to handle large jobs, providing 24/7 intervention services, inventory of equipment and spare parts," explains Florin Radulescu, founder of Avi Compact.
All equipment works with the new R32 freon
The residential segment contributes approximately 25 percent to the turnover. All Daikin air conditioning equipment works with the new R32 freon.
Daikin has launched this year's new Perfera and Confora optimized heating range that operates up to outside temperatures of -20 ° C. These equipments can be a viable solution for both air conditioning and heating, in gas-fired areas and without central heating.
"This year, in June, we recorded the best growth in recent years. Demand has increased 25 times compared to June 2018. We at Avi Compact recommend March-April for the purchase of air conditioners for the residential segment. Delivery and installation times are small, ie 2 days. Between June and July, the demand is high and the delivery time is longer and the waiting period for the installation reaches 10-15 days. Because companies also have customers in the area of ​​companies, in the first season maintenance contracts are honored," explains Marian Pandele, Executive Director of Avi Compact.
The Avi Compact Showroom has been completely refurbished and has exposed all of Daikin's residential equipment. The value of the investment is EUR 20,000. =In addition, the showroom Daikin air conditioners are functional and can be tested by the beneficiaries.
More than 90 percent of potential customers who visited this showroom this year bought at least one Daikin air conditioner. In addition, Avi Compact this year has completed its investment in expanding 2,000 square meters of storage space.
In 2018, the company started the collaboration with a French company, which continued this year by building the facilities for two buildings located on the Cote d'Azur.