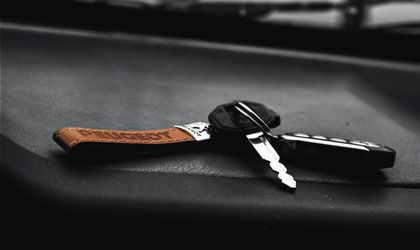 Did you know this? Now it's possible to pawn your car to get a loan. Your car is the guarantee that the loan will be repaid. You need to be very well informed about this specific operation, especially about the conditions of the loan. In this way, you will be able to make an informed decision thanks to the information you read.
What does a car loan involve?
A car pawn loan is an interesting alternative for people who do not want to go to a traditional bank to apply for a traditional loan. Banks specializing in this type of loan are not so numerous. In order to obtain this type of credit, the applicant must meet certain conditions. In order to receive the desired amount of money as soon as possible, the first condition to be met is that you must be the owner of the car that you leave as collateral. The car does not have to be purchased under a lease.
How does car pawn credit work?
The estimated car value on the car sales market determines the amount of money the vehicle owner can benefit from. Thus, if the car left as collateral meets the eligibility criteria mentioned above, the credit is generally granted within about 24 hours. The car is then reserved by the lender until the loan is paid in full.
A car pawnbroker is an accredited, non-bank institution that can offer a loan of up to 75% of the value of the pawned car. In order to use the car pawn service, only three documents are required: an owner's identity card, the car's registration card and the car's identity card.
As a result, a car pawn loan is a loan backed by collateral – a car, truck or SUV. When you get a car pawn loan you will get money for your car. If you pay back this loan and the interest on it within the term of the contract, you will get your car back without any problems.
Customers who choose a pawnbroker loan, who contract with a non-bank finance company, will leave their car in a supervised car park and therefore safe until the loan is paid in full. You don't have to worry at all about your car being used by other people, this is out of the question. When the car is handed over to you, this is done on the basis of a report showing the number of kilometers with which the car has been handed over.
In such a loan, the car is left with the lender who will keep it safe for the duration of the contract. If you have problems repaying the loan on time, you can opt for a jointly agreed grace period or an extension of the contract, which gives you more time to pay back the money you have received.
Advantages of car pawn loans
Access to auto pawn credit offers a number of advantages that every person should be aware of. This type of credit has emerged in the market with the aim of meeting the needs of customers through car loan services. These car loan services are aimed at both individuals and businesses. The main advantage found is offered by the speed with which the file is processed, in less than 24 hours. This speed allows the applicant to complete the desired project in a timely manner. In addition to the accessibility of this financial operation, which is offered to all car owners, there are a number of other advantages, not to be overlooked:
– You can cope with a financial emergency without going too far into debt and risking unbalancing your budget.
– You can pay your rent or overdue bills and avoid penalties.
– You can benefit from a flexible credit agreement with transparent contractual terms for each of the parties involved.
– Possibility of early repayment without additional charges.
– Possibility to sell the car if you can't pay the loan.
When should you apply for a car loan?
In general, such a solution is ideal when a person needs money urgently. Such a quick car loan can get you out of a financial bind without having to pay monthly instalments for several years.
What should you look out for when looking for a car pawn shop?
If you want to pawn your car, then you need to make sure that you choose the best car pawn service. There are a few things to keep in mind when choosing a car pawn shop namely:
– Where your car is kept. You need to make sure that that place is safe from hazards and that it is under video surveillance.
– Also pay attention to the contract you sign. You need to understand exactly what the pawn contract entails and make sure you can meet the conditions.
– Ask about the possibility of selling the car during the contract period.
– Whether there is a possibility to extend the pawn contract more than once.
Once you find a car pawn shop you should ask all the necessary questions to make sure you are eligible for a car pawn loan. Before borrowing money through this method, you need to make sure that you can repay the amount you receive on time.