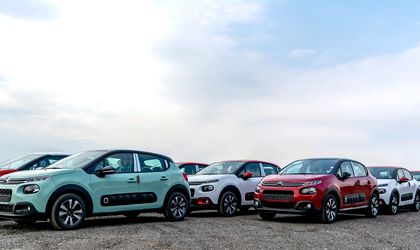 Trust Motors, the official importer in Romania of Peugeot, Citroën and DS brands, consolidates its relationship with car rental partners by delivering a record car fleet to Klass Wagen, a top-ranking Romanian company in this industry. Klass Wagen added thus to its fleet 600 Peugeot and Citroën units, the new models being available starting April this year. The transaction amounts to more than Euro 6 million.
"The first quarter of 2009 brought us a record fleet of 600 units delivered to Klass Wagen. This means the recognition of the quality and competitiveness of the brands we represent in Romania, while marking two records: the largest sale to a local car rental company and the best last years' fleet sale in Trust Motors portfolio in the last three months", said Iulian Grigore, Fleet Manager at Trust Motors. It is the second deal concluded by Klass Wagen with Trust Motors over the past two years, with the first now offering its customers over 800 Peugeot and Citroën units.
"Klass Wagen has a very strong commercial relationship with Trust Motors, based on the latter's seriousness and the reliability of the brands it imports. In the past two years, the largest volume of cars bought by us was from Trust Motors: 250 units in 2018 and 600 units in 2019, the latter marking a record also for us: the biggest purchase from a single car company", said Norbert Sabou, Sales Manager at Klass Wagen.
The models delivered this year were: Peugeot 208, Peugeot 2008, Peugeot 3008, Citroën C3, Citroën C3 Aircross and Citroën C4 Cactus. They will be used by Klass Wagen customers across the country.
Trust Motors is the official importer in Romania of Peugeot, Citroën and DS brands and one of the most important players in car industry. The distribution network totals 45 points of sale across the country and the services offered cover all customer needs through the one-stop-shop business model, from car sales, including financial and insurance products, to a full range of after-sales services.