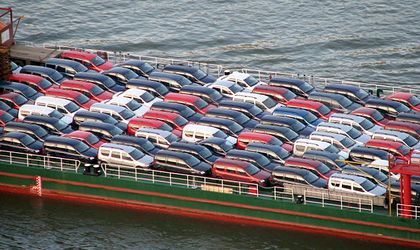 US President Donald Trump said in an interview with Bloomberg that he is rejecting an offer from the European Union to eliminate tariffs on cars if the US did the same, claiming the offer is "not good enough".
"Their consumer habits are to buy their cars, not to buy our cars," Trump added.
Earlier on Thursday, Trade Commissioner Cecilia Malmstrom had told the MEPs that the EU would be willing to "bring down even our car tariffs to zero, all tariffs to zero, if the US does the same."
Trump also said that "the European Union is almost as bad as China, just smaller."
In July, EC President Jean-Claude Juncker met with Trump at the White House in order to discuss trade, and they agreed to not impose new tariffs on each other. They also agreed to open discussion about a trade agreement on industrial goods, but left out cars at US insistence.