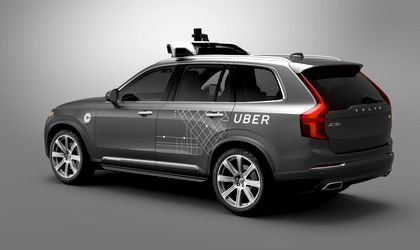 Japanese carmaker Toyota says it will invest USD 500 million in Uber in order to expand a partnership to jointly develop self-driving cars, the BBC reports.
According to Toyota, the partnership would involve the mass production of autonomous vehicles that will be deployed on Uber's ride sharing network.
Self-driving technology from each company will be integrated into purpose-built Toyota vehicles based on Toyota's Sienna Minivan model. Pilot trials are to begin in 2021.
The deal values Uber at around USD 72 billion, despite its large losses. Both companies are seen as lagging behind in self-driving car development. Uber recently had to remove its autonomous cars from the road after a crash in Arizona killed a pedestrian.
Shigeki Tomoyama, executive vice president of Toyota Motor Corporation, said: "This agreement and investment marks an important milestone in our transformation to a mobility company as we help provide a path for safe and secure expansion of mobility services like ride-sharing."
According to an analysis by BBC technology reporter Dave Lee, the fact that Uber and Toyota will share the burden and the R&D costs of autonomous car development will please Uber's investors as it aims for an IPO next year. Toyota shares also soared as the deal was announced.