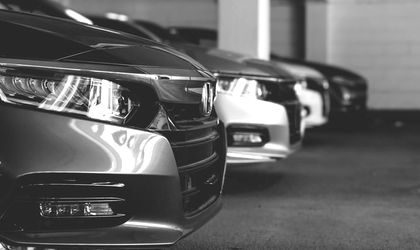 Ford has become the leader in the Romanian commercial vehicle market for the fourth year running. The U.S. car manufacturer, which owns a factory in Craiova in southern Romania, holds an impressive 15.8% market share in this segment — primarily due to sales of the Ranger, Transit and Transit Custom. Whether it's Ford or another car brand, investing in the right commercial vehicle can be a must for business success.
Image is everything
Company cars contribute to the overall image presented by a company to existing clients and customers, as well as to the general public. It's essential that companies present a consistent brand image across all platforms — doing so increases customer loyalty and boosts revenue by as much as 23%. Think of a company car as another advertising opportunity with the power to impress clients and win new ones. Above all, it should be consistent with established business values. Whether used or new, one of the luxury car models – such as a Cadillac, BMW, or Chevrolet – is essential for businesses serving high-end clients.
Fit for purpose
A company car must be able to handle the tasks it's primarily required for. Mileage, in particular, should be an important consideration. Smaller cars are typically more fuel-efficient and well suited to transporting small numbers of employees. On the other hand, larger, luxury-brand cars cost more upfront and will also cost more in terms of insurance and gas. However, if it's being used to meet with clients, a luxury commercial car can be a necessary expense that helps bolster a successful image and creates a good impression.
Practical considerations 
Commercial cars come with a plethora of innovative features that can make the driving experience safer and more enjoyable. GPS or satellite navigation, for example, is a must if long distance drives are a frequent occurrence. High-end navigation systems like Porsche's NavTraffic have a modern, easy-to-read display, an impressive memory, and can link together multi-stop routes. Additionally, hands-free bluetooth phone systems allow drivers to chat to clients while driving safely. They're included as standard on high-end makes like Mercedes-Benz. Look for systems with a built-in microphone in the driver's seat for easy talking.
Investing in a company car can be an asset to any business. Choosing the right one can boost company image, impress clients and customers, and make the running of day-to-day operations much easier.