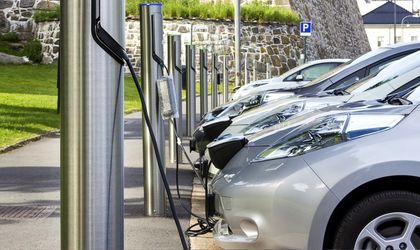 The number of environmentally-friendly cars (electric or hybrids) sold last year in Romania reached 4,572 units, a 65.7 percent increase compared to 2017, according to data from the Automobile Manufacturers and Importers' Association (APIA).
Of the total number of such cars sold in 2018, 3,585 were hybrid vehicles (58.9 percent higher sales compared to 2017), 682 were full electric (+ 102.4 percent) and 305 were plug-in (+72.3 percent).
In 2018, the share of new environmentally-friendly cars in total car sales at the national level reached 2.9 percent, compared to 2.1 percent in 2017.
In December 2018, 555 electric and hybrid cars were sold in Romania, a 9.25 percent hike compared to the values recorded in November.