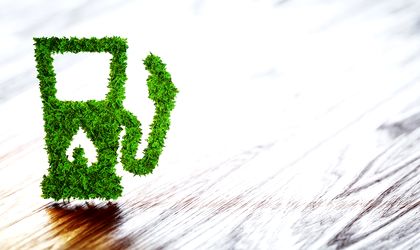 The number of eco-friendly cars purchased in the first quarter of 2019 reached almost 960 – a 45.5 percent increase compared to the same period of last year, when only 659 units were sold, according to data provided by the Automobile Producers and Importers' Association (APIA), cited by Agerpres.
Of the total eco-friendly cars bought in January-March 2019, 807 are hybrid (+77.4 percent year-on-year), 2015 are full electric (+5 percent), while 47 are plug-ins (down 54.8 percent).
The share of new cars in the total sales of eco-friendly vehicles at the national level was 3.1 percent, compared to last year's 2.2 percent.
The best-selling full electric vehicles in Q1 were smart (34 units), Volkswagen (33), Nissan (12), BMW (11), Renault (9), Jaguar (5) and Mercedes Benz (1).
As for hybrid cars, Toyota had the best-selling models (694 units), followed by Lexus (42), Ford (25), Kia (20), Honda (14), Hyundai (7) and Suzuki (5).
The ranking for plug-in cars is led by Volvo with 23 units, followed by Land Rover with 13, Mitsubishi (4), Mini (3), BMW and Mercedes-Benz (2 each).
Data show that in 2018, the number of eco-friendly cars sold in Romania reached 4,572 – a 65 percent increase compared to 2017. At the end of last year, the share of new eco-friendly cars in the total sales nationally was 2.9 percent, compared to 2.1 percent recorded at the end of 2017.