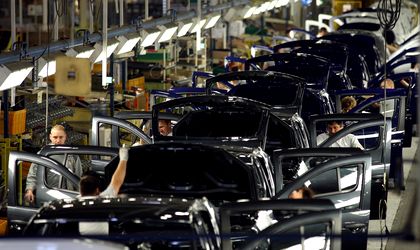 Romania ranked eighth last year in the European Union for car production, having exceeded Hungary and Poland, but remained far below Slovakia and the Czech Republic, according to a report by ACEA.
The report shows that most of the cars imported by the EU come from Japan and Turkey, while the US and China are the main export destinations. For buses and commercial vehicle, Turkey is the main country where the EU exports.
The ACEA 2018 report shows that the EU produced 16.1 million cars last year, of which 471.000 in Romania. The country recorded a 30 percent growth compared to 2017 as 2018 was the first year when the Ford EcoSport was manufactured in Craiova, coupled with high demand for the Dacia Duster.
Germany is the largest producer (4.9 million cars), followed by Spain with 2.1 million. The Czech Republic ranks fifth with over 1.4 million cars, while Hungary and Poland have dropped to spots nine and ten.
In 2018, EU states imported 3.65 million cars worth EUR 46 billion and exported 5.4 million worth EUR 127 billion. The EU imported the most cars from Turkey, followed by Japan, South Korea, China and Morocco.
China imports increased by 142 percent, while those from Maroc increased by 18 percent.
In terms of exports, most cars went to the US (1.15 million), followed by China with less than half (545,000) and Turkey (291,000).
EU production of commercial vehicles increased by 3 percent towards 2.8 million units. Imports were worth EUR 8 billion, while exports totalled EUR 10.8 billion. Turkey is by far the biggest supplier on this segment with a value of EUR 5.5 billion in 2018, followed by South Africa (EUR 809 million) and Thailand (EUR 532 million).