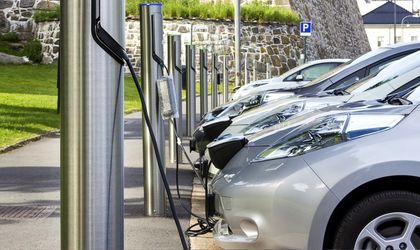 In the first 9 months of this year, around 3,000 new eco-friendly cars were sold in Romania, almost double (+99.8 percent) compared to the same period of 2017. The share of "green" cars in the total car sales at the national level has reached 2.6 percent, according to data from the Car Producers and Importers' Association (APIA).
Of the 2,922 green vehicles sold between January and September, 2.274 units were hybrid plug-ins (a 47.6 percent year-on-year increase), while 648 were full electric (a 165.6 percent growth y/y).
Data showed that the best sold brands of fully electric vehicles in the first nine months were Volkswagen (182 units), BMW (121), Smart (95), Renault (61), Kia (39), Mercedes Benz (31), Porsche (30), Nissan (27), Volvo (26), Mitsubishi (18) and Audi (9).
The best-selling hybrid car brands were Volkswagen (2,023), BMW (86), Smart (44), Renault (40), Kia (35), Mercedes Benz (23), Porsche (22) and Nissan (1).
In March this year, the Environment Ministry launched a new session of the "Rabla Plus" programme, to help those who want to purchase an eco-friendly car. The Ministry estimates that the programme will lead to the purchase of around 2,000 of these vehicles in 2018.
Access to the programme does not require an exchange with a used vehicle, and the premium offered in the Rabla Clasic programme (RON 6,500) can be combined with the eco-tickets in the Rabla Plus programme, only if the applicant plans to purchase a new electric or hybrid plug-in vehicle.