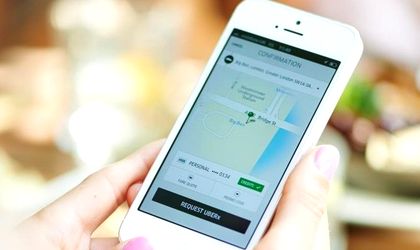 The Transport Ministry has published for public debate a draft emergency ordinance (OUG) for the regulation of ride-sharing services like Uber, Bolt and Clever, which will be known as alternative transport services, after extensive talks with representatives of these companies, who said on Thursday that they had reached an agreement with the authorities.
The new OUG comes with a new set of rules for drivers as well as for the digital platforms themselves. It comes after an earlier emergency ordinance, passed under pressure from traditional taxi companies, led to large fines for drivers caught using mobility apps to transport people.
According to the new OUG, the vehicles used to provide alternative transport services must meet the following conditions:
Have a maximum of 5 seats, including the driver's;
Conduct a periodic technical inspection (ITP) every six months;
Comply with technical, safety, environmental norms;
Have a certified copy of the alternative transport permit, which is issued for 1/2/3 years for vehicles no more than 15 years old at the time of permit's expiry date;
Operators must use an electronic payment register and hand out receipts if payments are collected directly from passengers, fully or partially, by cash or card;
Cars used for these services must have a round tag with a diameter of 10 cm on their windshields and back windows displaying the name of the digital platform and the car's license plates.
Drivers must:
Be at least 21 years old and obtain a professional certificate for transport of people from the Romanian Road Authority
Have a category B drivers' license that is at least 2 years old;
Have a clean criminal record;
Be medically and psychologically fit to provide such services;
Not have had their drivers' license suspended in the past year for driving under the influence or have been the guilty party in accidents that led to serious injuries or deaths.
Digital platforms also have a set of conditions to follow:
Automatically tracks expiry dates for drivers' licenses and other relevant documents, notifies the operator about these dates;
Suggests and displays optimum route for ride using GPS ahead of the ride confirmation;
Displays tariff for a ride on the set route before ride confirmation;
Displays vehicle license plates;
Continuously monitors all rides via GPS;
Offers passengers the option to communicate with their assigned driver and provides location and arrival time information;
Allows passengers to report any issues to the operator;
Provides non-stop customer support;
Allows settlement of ride costs.
Permits required for digital platforms will be valid for three years and the operator must pay a RON 50,000 fee to obtain these permits. The operators will also pay a RON 50,000 fee every 12 months to the Communications Ministry.