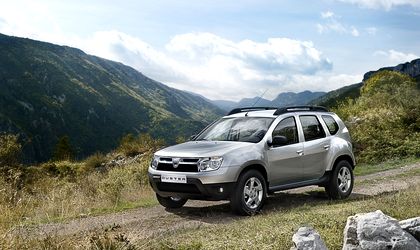 Employees of French Renault Group based in Romania have taken a total of 5.5 million training hours in 900 subjects related to auto manufacturing in the last 11 years. The group has two training centers in Mioveni (Pitesti County) and Bucharest and 520 internal trainers.
The group also has the Dacia plant in Mioveni, where there are thirteen dexterity schools and eleven "DOJO spaces", where employees in the manufacturing line can improve their skills and learn more about safety measures.
More than 15,000 employees got 520,000 hours of training last year, and 69 percent of these training sessions were carried out by Renault specialists, who were supported by 36 training companies across Romania. In addition, around 2,000 employees attended language training sessions in English and French totaling 80,000 hours. Another 300 employees got accredited qualifications in car manufacturing operations such as electrical welding or industrial painting.
The Renault Group in Romania includes the Dacia plant in Mioveni (car plant, mechanics and logistics unit), the engineering center Renault Technologie Roumanie, the commercial arm Renault Commercial Roumanie and Dacia Molds.
Ovidiu Posirca