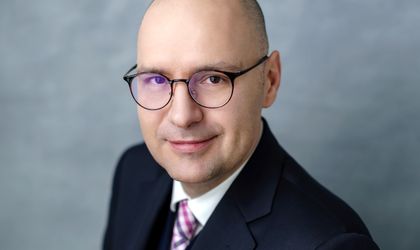 Sales of green cars (hybrid, BEV/electric and PHEV/plug-in hybrid) in Europe accelerated by 13% in the first quarter of 2022, after a 6% increase in the final quarter of last year, as manufacturers continue to face component shortages, according to an analysis by Strategy&, the global strategy department of the PwC network.
"Romania is following this European trend, with sales of electric cars increasing by more than 400% in the first quarter, according to data from the European Automobile Manufacturers Association. The growth of sales in Romania and Europe confirms the impact of government incentives and the strategic reorientation of manufacturers towards the production of electric cars. But supply chain disruptions will continue to pose problems. In addition to semiconductor shortages, manufacturers now face a supply bottleneck for the metals used to make electric vehicle batteries − lithium, nickel and cobalt. These difficulties have been caused in large part by the global increase in demand for BEVs and exacerbated by Russia's war in Ukraine as well as the Covid-19 lockdown in China," said Daniel Anghel, Partner and Automotive Industry Leader at PwC Romania.
For example, in 2021, Russia was the world's third largest supplier of nickel. As a result of the sanctions on Russia, the price of nickel skyrocketed, quadrupling in a single week in early March 2022, the Strategy& report shows. The inevitable knock-on effects can be seen in price increases for certain BEV models, which are becoming unaffordable for some customers and threatening long-term market growth, the report notes. For example, Tesla has increased the price of the base Model 3 in Germany by EUR 7,000 (16%).
To gain more control over supply chains and introduce more stability into long-term planning, car manufacturers are partnering with raw material producers and investing in facilities that produce battery chemicals. General Motors and Tesla have announced such projects.
Consumers are mainly turning to BEVs. Companies are preparing huge investments in development and production
First-quarter growth was driven by BEV sales, which were up 55% from the same period in 2021. Hybrid car sales increased by just 7% over that period, while plug-in car sales fell by 8%.
Much of the reported decline in plug-ins can be explained by a lack of product availability, with OEMs prioritising the production of BEVs, which are more in demand and promise higher profitability. That is reflected in the multi-billion-euro investment plans announced by major car manufacturers. Renault, Nissan and Mitsubishi have announced plans to invest a total of EUR 23 billion in BEV development.
Some companies, such as Ford and Renault, have even announced the creation of separate BEV entities in anticipation of significant production increases by 2030.
Globally, more than 1.4 million BEVs were sold in the first quarter of 2022, 108% more than in the same period last year. Much of this growth is attributed to China, which accounted for two-thirds of total sales. Sales in the US were also up 100%.