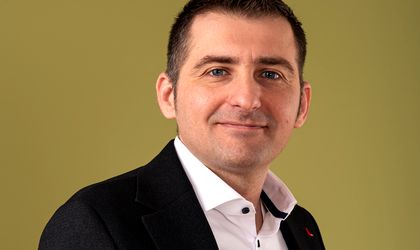 Mogo Romania, the fintech specializing in granting loans for second-hand cars, marks a new step in its digitalization plans. The 100% e-digital signature procedure eliminates the use of physical documents from the loan application process.
The new digital system is much faster, streamlining operations and eliminating laborious bureaucracy for clients and dealers alike. This way, all information is directly transmitted to the Mogo system, reducing the analysis time for car loan applications and facilitating automation for data archiving.
"At Mogo, we constantly strive to accelerate the digitization process for all the stakeholders involved. In the auto finance industry, we are the first to implement this technology, and we want to continue this process to meet our clients and partners with new facilities and products", explains Ionuț Badiu, General Director of Mogo Romania.
The e-signature is an increasingly widespread process at the European level, with significant benefits, especially for companies operating in the financial sector. In addition to reducing data processing errors, it increases the efficiency of operations. It improves the client experience, who no longer has to submit physically signed documents when applying for a loan. The process also benefits the dealers or other partners because it eliminates documentation management.
"The efficiency of the sales process represents a permanent objective to us. We are aware of the importance of digitization and, in the last year, we have registered an increase in the number of online clients. Primarily, this is why we wanted to adapt to the European trends and simplify the process of requesting the loans", declared Andrei Constantin, Head of Sales of Mogo România.