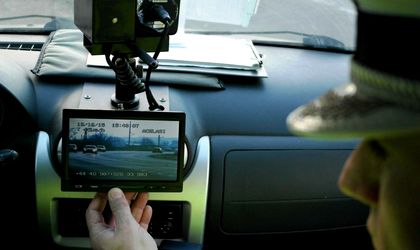 MPs from the judicial and transport commissions in the Romanian Parliament have voted for a draft bill that changes the Traffic code and makes it mandatory for traffic police to use radars only on clearly marked, visible police cars and that panels be installed 500-1000 meters ahead of the radar car.
The initial project said that radar-equipped police cars should have Police markings and be positioned in visible areas. The government previously announced that it will not support the bill.
The Parliamentary commissions brought changes to the bill, so now it states that the radar cars or police officers with radar guns should be pre-signalled with a panel installed 500-1000 meters ahead of the radar, which will be installed by the road's administrator at the request of the officer.
MPs also decided that radar guns cannot be used more than ten meters away from a police cars.
The opposition says that the project will make it impossible to apply speed-related Traffic Code provisions and that it will allow drivers to speed as much as they want because they will no longer be worried of hidden traffic radars. "It's simply horrifying," USR member Catalin Drula wrote on Facebook.