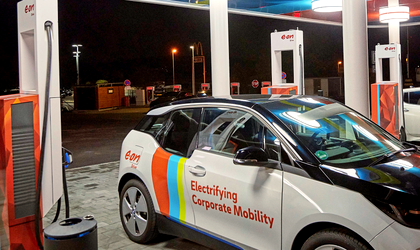 One in three Romanians looking to buy a new car is considering an electric car, according to a study by E.ON and Kantar EMNID. Thus, 36 percent of Romanians looking for a new car intend to buy an electric car, according to the results of the survey, which puts Romanians on top of those most open to buy electric vehicles among all Europeans.
On the other hand, like most Eastern Europeans, Romanians are rather skeptical when asked about how they see the potential supremacy of electric vehicles on the roads. Thus, 22 percent of respondents say it is excluded that Romania will ever reach the performance of having a car park mostly made up of electric vehicles. Another 25 percent of respondents believe that electric vehicles could exceed the number of conventional motor vehicles just over 20 years.
According to the respondents, one of the most discouraging reasons for the Romanians who have not yet been convinced to invest in electric cars would be the low number of power charging stations.
The results are part of the study "Living in Europe", conducted in February, during which E.ON and Kantar EMNID surveyed about 10,000 people from Denmark, France, Germany, Italy, Great Britain, Czech Republic, Romania, Sweden, Turkey and Hungary.
On the other hand, Eastern Europe has the most negative projections of citizens about the future era of electric cars. For example, only 15 percent of Czechs believe electric cars could become the majority of the roads over the next 10 years. The most skeptical of this option are the Hungarians, where only 14 percent of respondents believe that the switch to electric transport will be done in just 10 years.