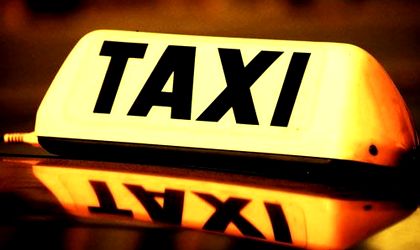 The framework for regulation of the organization and execution of public transport by taxi was reintroduced on the agenda of the General Council of Bucharest and it will be debated for approval on September 6. The draft also includes a new attempt to ban collaboration with apps like Clever Taxi or Star Taxi by imposing the collaboration with authorized dispatchers.
Taxi drivers in Bucharest will be forced to improve their behaviour. Among the rules to be discussed in the General Council of the Capital, it is specified that taxi drivers should allow card payments, keep their cars clean and tidy and not use inappropriate, suburban language that could disturb customers.
Moreover, the taxi drivers will be obliged to use only the tariffs imposed by the authorities, not refuse the transport of disabled individuals and their walking devices and to only take orders through the dispatching system.
An issue that often causes complaints by customers will also be addressed: during taxi service, smoking and talking on the phone will be forbidden for drivers.
The fines for non-compliance with the provisions of the regulation are between RON 100 – 5000 for drivers, RON 500 – 50,000 for authorized carriers and RON 1,000 – 50,000 for taxi dispatchers.
The framework also states that in Bucharest the dispatching services for taxis will require authorization from the City Hall. This means that all apps active today could be forced to ask for a license from the City Hall, but this procedure has not yet been established. Right now, the only mobile apps available would be those owned by the taxi companies, which are using only their own fleet, such as Speed Taxi.