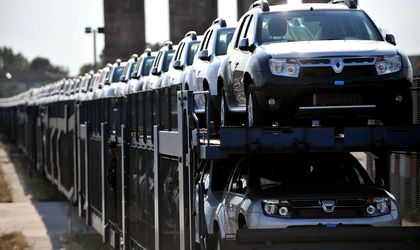 The new car market is growing at a record pace after an increase of 25 percent in the first quarter compared to the same period of 2018. The second-hand import market fell by 9 percent for the third year in a row, but second-hand transactions (including re-enrollment) had the best quarter of the last 10 years with an average of 52,000 cars per month.
According to data provided by Vehicle Driving License and Vehicle Registration Department (DRPCIV) and analyzed by Autovit.ro, 35,836 new cars were sold in the first quarter, with Dacia holding a market share of over 33 percent. Together with Renault, Ford, Skoda, and Volkswagen, it covered over 63 percent of the total market. Best selling models of new cars were Duster, Logan and Sandero.
The second-hand import market fell 9 percent in the first quarter, representing the third consecutive year of decline. In terms of market share on the used cars market, the BMW brand finished second for the first time, a place that was generally occupied by Opel, while Volkswagen remained in first place.
"2019 began strongly both on the market of new cars and on the market of second-hand cars, where we see a remarkable increase in domestic transactions against imports. We believe that the positive trend will continue for the rest of the year, though not at the same growth rate of + 25 percent as in the first quarter, and 2019 will be the best year for new cars after the peak in 2009," said Andrei Dumutza, Business Manager at Autovit.ro.
54,000 offers online
Market trends were also reflected on the Autovit.ro platform, where over 54,000 offers were published in the first quarter of 2019 and March was the month when most of the listed deals were registered and the month with most active buyers – over 65,000 people contacted vendors on Autovit.ro to set up a deal.
As for the most popular car brands on the platform, Volkswagen, Audi, Mercedes-Benz and Ford are still among the top preferences for Romanians. Unlike in the first quarter of 2018, this year Audi and Ford have gained ground in front of BMW.
2019 trends: new cars vs. used cars
The market for imported second-hand cars is likely to reach over 400,000 units, although the percentage decline will continue in the coming months. The current year also has high chances to be a record for electric cars, where sales may exceed 1,000 units.