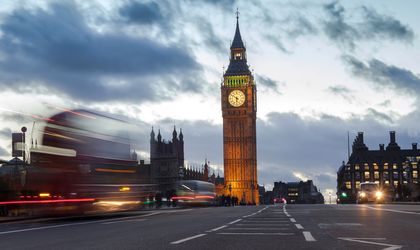 In a bid to reduce its air pollution levels, London has started to enforce the Ultra Low Emission Zone (ULEZ) on Monday, which means that older vehicles that cause higher pollution will pay a fee to enter the area at any time, the BBC reports.
The municipality hopes that the new charge will reduce the number of high-emissions cars and estimates that there will be around 40,000 vehicles affected every day.
Vehicles that do not comply with the emissions limits in the ULEZ will have to pay an average of GBP 12.50 per day to enter the area, in addition to the existing congestion charge in the city centre. These include:
Motorbikes that do not meet Euro 3 standards (pre-2007 vehicles)
Petrol cars and vans that do not meet Euro 4 standards (vehicles pre-2006)
Diesel cars and vans that do not meet Euro 6 standards (vehicles pre-2015)
Buses, coaches and lorries will need to meet or exceed the Euro 6 standards or pay GBP 100 a day
The ULEZ is scheduled to expand to a significantly larger area of London in October 2021 (the entire area between the North and South Circular roads), but for now only includes the City and City of Westminster areas.
Transport for London estimates that the initial form of the ULEZ will lead to a 45 percent reduction in toxic emissions from road transport in two years.
Photo: dreamstime.com