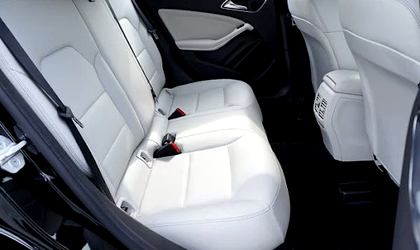 Having a car when you're an adult has become almost a tradition. It's an important purchase, and you'll have to cope with a wide range of charges as a result of it. Car ownership isn't inexpensive, and it's even more difficult to come up with fresh ways to save money when you consider the other essentials you'll need to cover when buying your vehicle. A few of these essentials include the cost of gasoline, the cost of car maintenance and repairs, and the cost of motor insurance.
Car ownership might be expensive, but there are ways to cut costs. It is well worth your time and effort to learn how to significantly reduce expenses and save cash when purchasing auto supplies. Here are some tips on how to save a lot of money when you're shopping for car essentials.
The cost of major repairs is one of the numerous high-priced expenses that come along with owning an automobile. However, you can lessen or even eliminate them by carrying out scheduled upkeep. Replace the pads on your brakes, fluids, belts, and other parts of your automobile on a regular basis, according to your vehicle's manual or handbook. Doing so will extend its lifespan. Routine diagnostics will allow you to spot any maintenance issues before they become costly emergencies, hence avoiding the need for pricey repairs.
Reducing your insurance premiums is an easy way to save a lot of money. There aren't many options here, but you can start by asking your insurance provider whether there are any methods to lower your premiums. The following tips will help you save money on your insurance:
Enroll in Defensive Driving Courses
Insurance companies often offer discounts to drivers who successfully complete defensive driving courses. These classes are designed to provide you with guidance on how to drive more safely, which should lower your risk of being involved in an accident. Any reputable insurance company will be happy to provide you with a list of approved courses, including ones that can be completed entirely online.
Modify the Coverage
Despite the fact that your insurance is intended to protect you, it may also provide coverage that you can do without. You can save a lot of money on your insurance if you get features like roadside assistance, lease reimbursement, and increased glass coverage. However, if you remove them from your insurance, you may come to regret it in the future. You may also be eligible for a discount from your insurer if you include additional coverage, such as renters insurance.
Look for Bargains
It is important to search for better offers that will help you save more. If you have trouble convincing your current provider to lower the price, look for a cheaper car insurance company that can aid you in evaluating what's required to protect your ride. Compare the possibilities for insuring your car locally so you can save money while still accessing sufficient coverage. By switching insurance carriers, you may be able to lower your costs and acquire a more comprehensive policy.
Getting married, moving to a new location, or purchasing a brand new car are just a few of the countless events you should consider when comparing auto insurance quotes as the year comes to a close. This is to ensure that you are still obtaining the best possible deals, as these have the ability to change your insurance policy.
Learning how to perform simple repairs might help you keep maintenance costs down because maintaining your car can be pricey. Learn how to perform simple tasks such as pumping up your tires, replacing fluid and wiper blades, and changing fuses, spark plugs, and headlights. If you're curious, you can even learn how to change your own oil and mend your own tires. Follow the required safety precautions and seek professional assistance if you have any doubts about your ability to carry out these actions.
Choose the Nearest Places
It's much easier to drive your car every time you need to run an errand. However, you can plan ahead of time to ensure that you are efficient every time you leave the house. Consider visiting stores that are close to one another to prevent becoming distracted when shopping. You might also try making a to-do list before leaving the house. Reduce your outing frequency to save money on gas, and you'll end up with a lot of money in your pocket.
When it comes to purchasing supplies for your vehicle, these are some ways to save a significant amount of cash. If you want to stick to your budget, you need to make sure that you follow the above guidelines. These are crucial for anyone who owns a car, wants to reduce their expenses, and is trying to save more money.